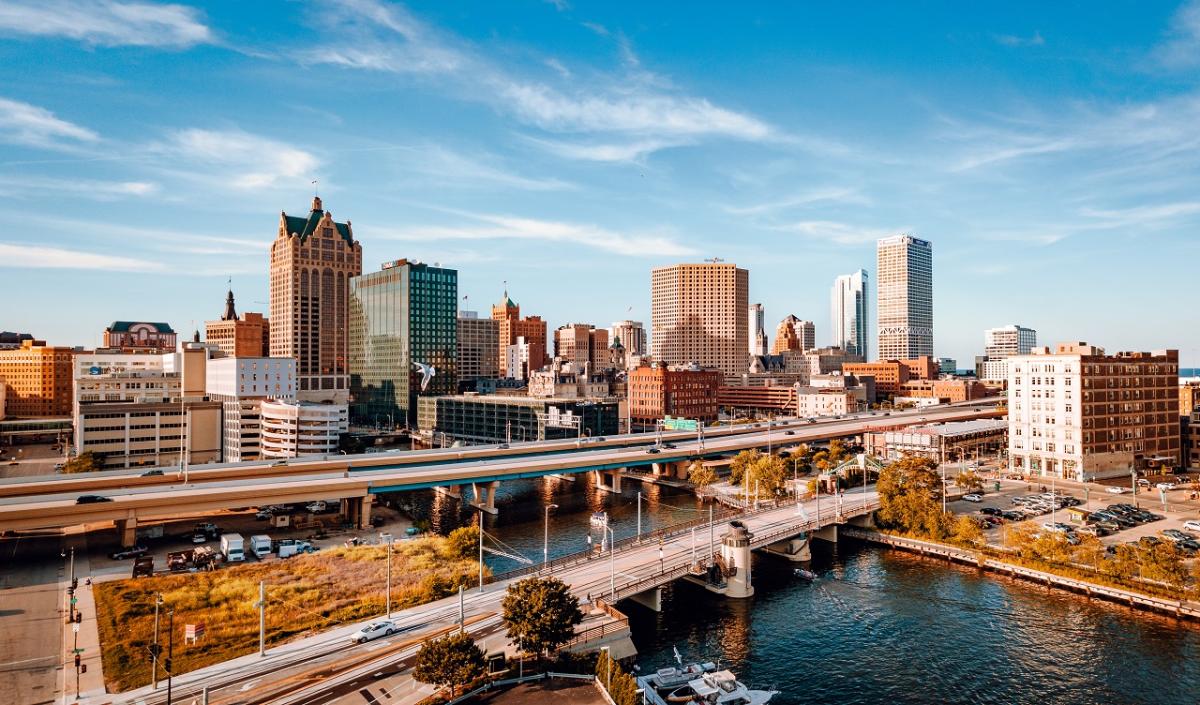 In Milwaukee, April 14 means more in the 414. A day reflecting the city's area code, 414 Day is an opportunity for Milwaukeeans to show their local pride and celebrate the many qualities that make the Cream City unlike any other destination. Each year, the city comes together in a culmination of community pride, marking the occasion with a seemingly endless array of special events, limited releases, and deals throughout Milwaukee's 191 neighborhoods. No matter if you're a first-time visitor looking to learn about everything that makes our city unique or a lifelong Milwaukeean looking for a place to celebrate, here are some ideas of ways to experience 414 Day in Milwaukee.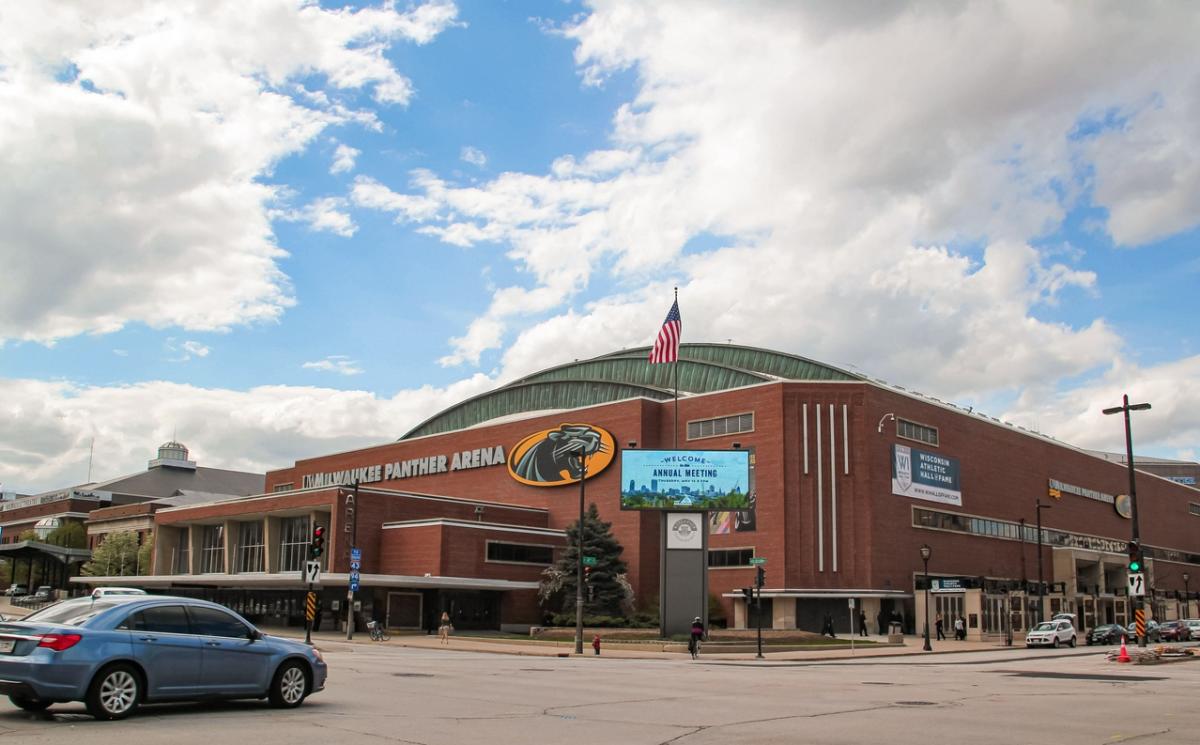 414 Day with VISIT Milwaukee
Celebrate the day with us! To mark the occasion, VISIT Milwaukee is pulling out all the stops with some very special plans to celebrate 414 Day in the Cream City.
Milwaukee Admirals vs. Chicago Wolves at UW-Milwaukee Panther Arena
Make 414 Day a hit at the Milwaukee Admirals game as the Nashville Predators AHL affiliate takes on their rivals, the Chicago Wolves for a Milwaukee-themed game. Repping the city on their jerseys with specially designed Milwaukee flag-inspired jerseys, the Admirals will look to close out the season strong as they head into the Calder Cup Playoffs.
VISIT Milwaukee's president and CEO Peggy Williams-Smith will be on hand to drop the ceremonial first puck and, throughout the evening, keep an eye out for VISIT Milwaukee swag, videos, and more throughout the UW-Milwaukee Panther Arena as we celebrate the day in style.
As if that wasn't exciting enough, the Milwaukee Makers Market will host a pop-up from 7 to 11 p.m. All fans in attendance will receive a free ticket to Summerfest and, after the game, they will be treated to a high-energy performance by Grammy award-winning hard rock band Stone Temple Pilots.
Imagine Milwaukee
As a special release on 414 Day, the Milwaukee Theater District is proud to sponsor Imagine MKE's video celebrating the many things that make our city one-of-a-kind. The love letter to the Good Land blends iconic views, events, and attractions with the people that make our city a special place to live. Keep an eye on the Milwaukee Theater District's social channels for more information!
Experience MKE Podcast
Whether you're a lifelong resident or a first-time visitor, the Experience MKE Podcast is your source to discover new experiences throughout Brew City. New this year, VISIT Milwaukee is proud to sponsor the podcast that showcases the many businesses, attractions, and events that make Milwaukee cool.
Grace Weber
"414 you have my heart!" Last year, Milwaukee's own Grace Weber released the anthemic song in loving tribute to the city that molded her into the artist she is today. While you immerse yo urself in all things Milwaukee, there's no better day than 414 Day to listen to the Grammy award-winning artist's song, "414," while you enjoy the festivities.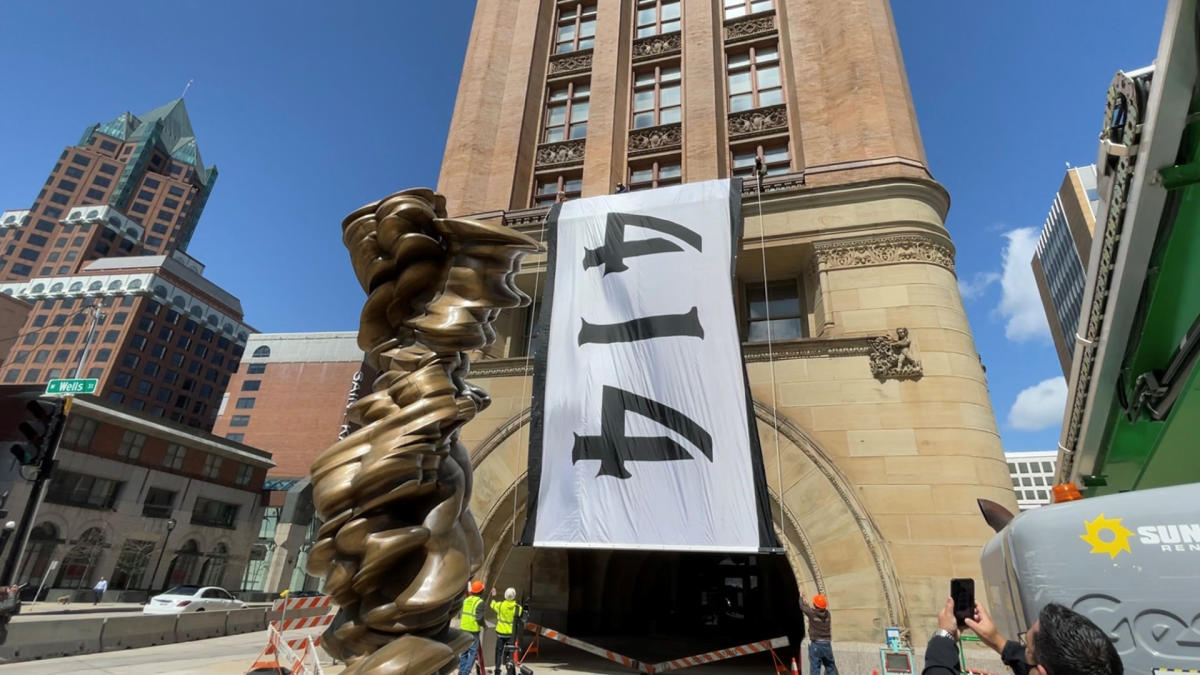 Events
Celebrate everything you love about Brew City at these 414 Day events that are taking place around town.
City Hall 414 Day Flag Unfurling
At 8:00 a.m., Milwaukee will be fired up to let its city pride fly freely with the unfurling of the 414 flag in front of City Hall. Kick off the day with breakfast burritos from Bel Air Cantina and Fuel Coffee before picking up some free swag from 414Milwaukee and Milwaukee Pro Soccer. Hear from local leaders and elected officials as they unfurl the flag, and then the day is officially underway.
Gear up for the occasion at 414Milwaukee's storefront in the Marshall Building blocks away in the Historic Third Ward. Dress up for the occasion at the home of 414 merch, including the brand-new 414 baseball jersey. And if all the excitement is making you a little thirsty, with free 414 beer while supplies last, there's even more reason for you to stop and shop.
414 Day at Harley-Davidson Museum
Harley-Davidson Museum and OnMilwaukee are revving up something amazing this 414 Day. The world's only Harley-Davidson Museum will be hosting a 414 Day party from 3-7 p.m. Rumble through the museum for only $4.14 (when purchased online) before raising a glass to the city we love at 4:14 p.m. The afternoon will feature prizes, free Riverwest Stein Amber Lager, free State Fair tickets to the first 120 visitors, and a commemorative koozie.
On the Harley-Davidson Museum campus, dine the Milwaukee way with the 4.14 lb. burger at MOTOR Bar & Restaurant, available only on Milwauk ee Day.
It's never too early to start planning your Harley-Davidson Homecoming Festival experience. With festival headliners already announced and on sale now, don't miss out on your chance to witness the most incredible spectacle of motorcycle culture on the planet.
Social X 414 Day Kickback
Join Social X for a 414 Day Kickback event at Walker's Lounge from 6-10 p.m. for an evening of games, drinks, food, networking, music, and so much more. Get there early and stay all night long! The first 100 people in attendance will receive a customized 414 Day cup.
The Outsider Celebrates 414 Day
Check out the view of The Outsider's rooftop bar atop the Kimpton Journeyman Hotel in the Historic Third Ward for its first-ever 414 Day celebration. Explore an art gallery displaying Milwaukee art and artists, enter to win prizes, sip on specialty cocktails, and enjoy live music with an incredible view of the city.
Potawatomi Hotel & Casino T-Shirt Giveaway
If you're looking for free swag to rep the 414 everywhere you go, you're in luck! Head to Bar 360 at Potawatomi Casino Hotel and pick up a limited edition 414 MKE Day t-shirt from noon to 6 p.m. Stop by for the t-shirt and stay for specially priced brews from City Lights Brewing and Lakefront Brewery as well as a burger infused with the essence of Milwaukee, the 414 Burger at the Fire Pit Sports Bar & Grill.
Releases
Around the city, select craft makers and area businesses are offering limited edition and new releases to make 414 Day special.
Indeed Brewing Co.
Oh, hello there! Indeed Brewing Co. will tap its small-batch infusion kegs of Hello, Milwaukee lager on 414 Day. Just one sip and you'll learn why they call Milwaukee Brew City.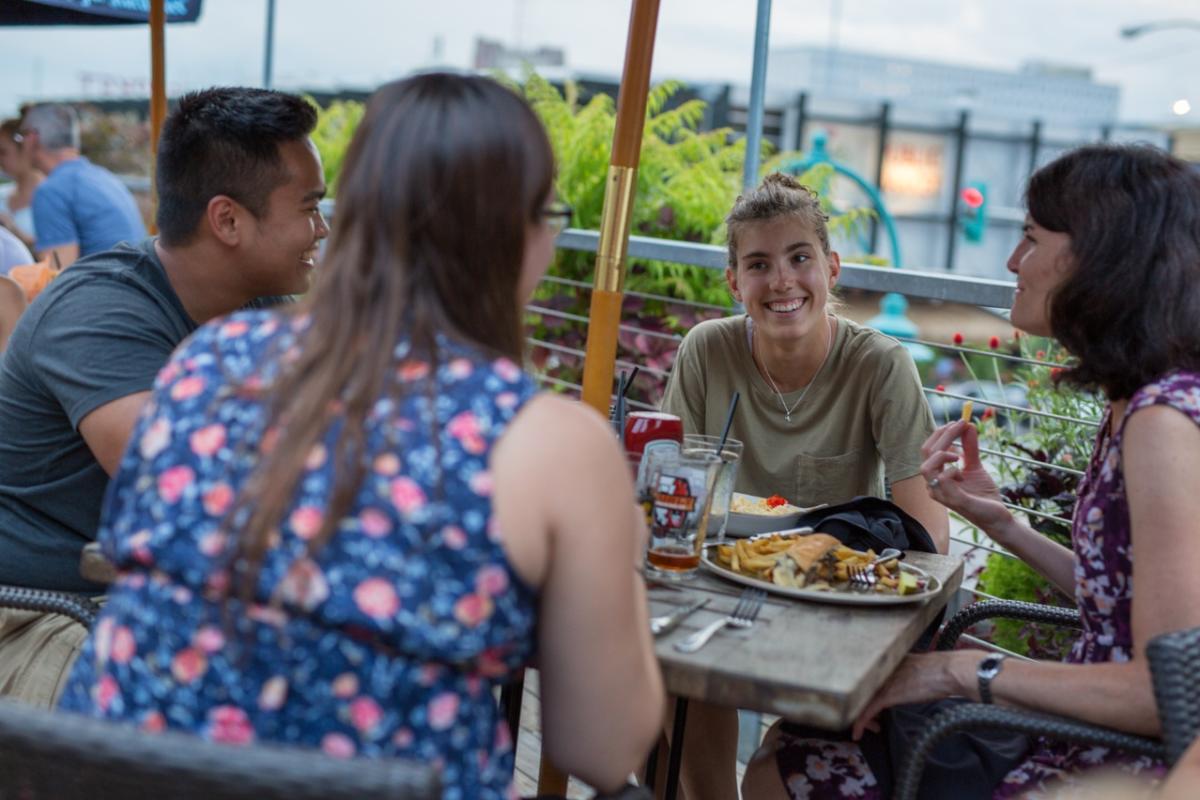 Deals
From $4.14 deals to free drinks, all around Milwaukee, businesses are showing their city pride with discounts and deals to celebrate the people that make the Cream City special.
Café Hollander
Café Hollanders throughout the area and Café Benelux in the Historic Third Ward will be offering pints of the Lowlands Brewing Collaborative's High-Speed Wit Bier for only $4.14.
Historic Milwaukee
Inspired by the unique features in each of Milwaukee's 191 communities, Historic Milwaukee's neighborhood posters, created by local artist Jan Kotowicz, depict the iconic landmarks found in many of the city's neighborhoods. This 414 Day, prints of these beautiful works are available for only $4.14.
Bars & Rec
Play all 414 Day with Bars &a mp; Rec! All Bars & Rec locations are only $4.14 per person all day. Play an indoor build-you-own mini-golf course at Nine Below, Shuffleboard, or Axe Throwing at NorthSouth Club, or sing your heart out at Amped MKE for one low price.
Central Standard Crafthouse & Kitchen
Stop by and raise a glass to Milwaukee at Central Standard Crafthouse & Kitchen between 4:14 and 5:30 p.m. for a free brandy old fashioned cocktail featuring the award-winning North Wisconsin Brandy.
Sprecher Brewery
One of Milwaukee's original craft breweries, Sprecher Brewery, will offer discounted tours of their facilities in Glendale that include beer and soda samples in addition to deals on their award-winning craft root beer.
Urban Harvest
Urban Harvest Brewing Company in Walker's Point will sell their 414 Golden Ale, a crisp American pale ale for just $4 a pint, with all four packs of the brewery's delicious brews $4 off.
Oak Barrel Tavern
While the Milwaukee Brewers aren't in town for 414 Day this year, the team has started the season with a bang, with the best record in the N.L. In a nod to the Crew's hot start, on 414 Day, Oak Barrel Public House is offering "a bing and a bang," a pint of Broken Bat Brewing Co.'s Ball and Glove cream ale alongside a shot of Jameson for only $4.14 through Friday.
With all the events and happenings around Milwaukee this 414 Day, why risk missing a second of the action? Plan your stay today!

Article originally published on 4/13/2023