What is VISIT Milwaukee?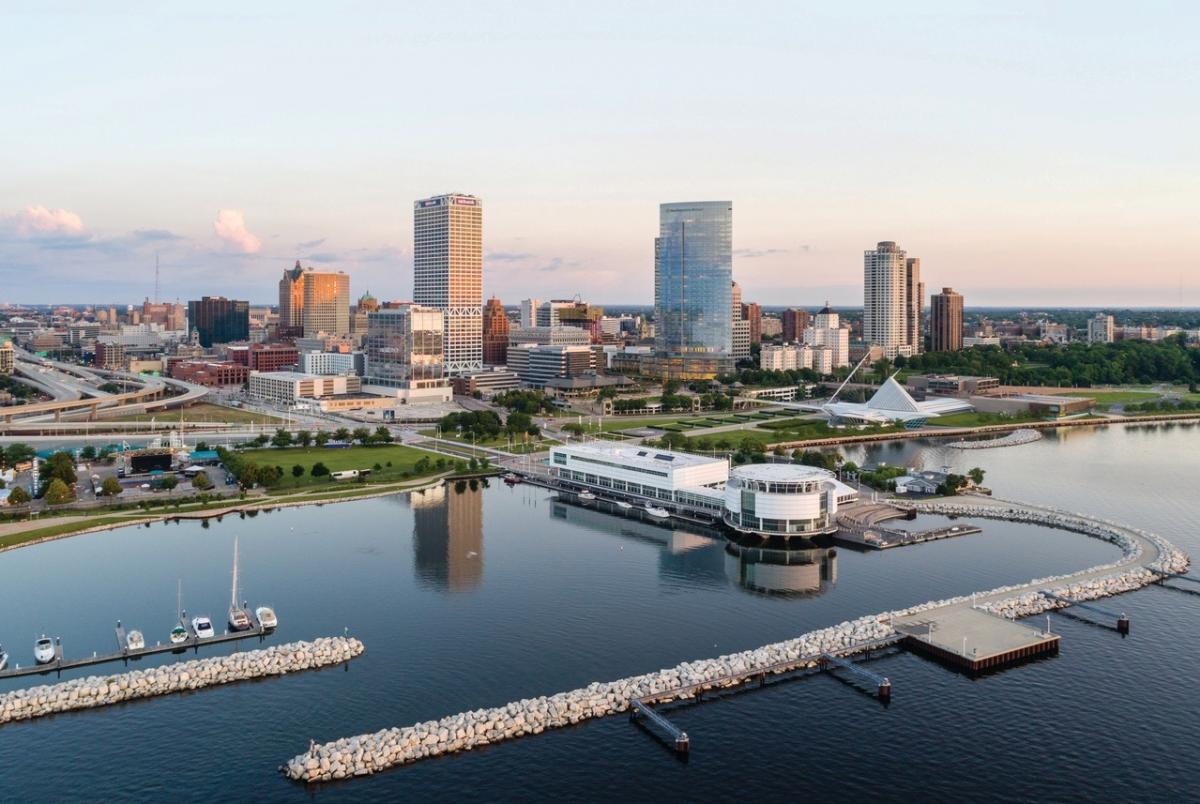 In 2022, we at VISIT Milwaukee are celebrating our 55th anniversary. So, after five-and-a-half decades, we thought it might be a good time for a refresher on who we are and what we do.
 
We are Milwaukee's only local organization dedicated solely to marketing our city on a global scale. Our goal is to point visitors and locals alike in the direction their passion. Connecting you to everything from premier meeting space to mouthwatering cheese curds, we do it all. VISIT Milwaukee generates millions of dollars in economic impact each year, booking meetings, conventions, and sporting events throughout the city and at the Wisconsin Center District properties. Each year, we draw more than 23 million visitors to our city through marketing efforts, communications strategies, and travel planning resources.
 
VISIT Milwaukee is celebrating its 55th anniversary, but our origins begin far earlier than you may have guessed. The nation's first convention and visitors bureau was founded in Milwaukee in 1888 with the Association for the Advancement of Milwaukee. The goal of the new bureau was to ensure the general welfare of the city and encourage economic growth. After a series of different iterations, The Greater Milwaukee Convention and Visitors Bureau Inc. was officially founded Jan. 6, 1967, eventually to be reimagined as VISIT Milwaukee in 2005.
 
We facilitate the sales and marketing of the Wisconsin Center District that includes the Wisconsin Center, Miller High Life Theatre, and UW-Milwaukee Panther Arena. This trio of facilities has attracted events such as the Midwest Gaming Classic, Badger Region Volleyball Tournament, and American Legion. Such events bolster the local hospitality community, generating economic impact in the form of room nights, dining, retail, and so much more. These meetings and conventions shine a spotlight on our city, sparking return visitors to Milwaukee.
 
Additionally, we aim to be a resource for locals and visitors, connecting them to all Milwaukee has to offer. By providing visitors all the tools they need to create their own Milwaukee adventure, we offer endless possibilities to experience the city. Our events site highlights all the happenings around town. Our Brew City Beer Pass and Milwaukee Cheese Curd Pass gives deals on local faire. VISIT Milwaukee provides print and digital trip planning inspiration. Dear MKE shares user generated content. Through all of this, we guide visitors to an experience built around their unique interests.
 
In our efforts as a convention and visitors bureau, we draw millions to our city each year, generating more than $6 billion in impact to the Greater Milwaukee area's economy. Our meetings and convention sales create economic shockwaves rippling out to nearly every city industry.
 
Travel and tourism is a great value in our lives, and we hope VISIT Milwaukee is making a difference in yours. We take seriously our important role in boosting the community, attracting national events, and connecting visitors with uniquely Milwaukee activities. We look pretty good for 55, eh?