The MKE Black Theatre Festival is back in 2023 and bigger than ever. The largest festival yet, the three-week-long celebration designed to support Black creatives features a series of free events as well as two full-production plays: "Mud Row" and "The Meeting."
 
Kicking off today, August 9, head to the Indaba Community Band Shell for an evening of fun at the free Youth and Family Night featuring performances by local arts groups and individuals showcasing their incredible talents, local food vendors, henna artists, a sensory-friendly tent and so much more. 
 
The celebration continues tomorrow with the opening night of one of the festival's two featured plays "Mud Row", at Marquette University's Helfaer Theatre.
 
Produced by Black Arts MKE, a Black-led performing arts organization that serves predominantly Black communities, this year's festival is tripling in size to three weeks of events curated for Black creatives and theatre lovers.
 
All month long, the festival will offer free and ticketed shows at venues throughout the Milwaukee area, including two full-production plays, audition and play development workshops, a Black theatre history discussion, a youth and family night, auditions for Black Nativity, a poetry set and more. 
Learn more about the 2023 MKE Black Theatre Festival
Schedule Highlights
Youth & Family Night: August 9, 6:30 p.m., at Indaba Community Band Shell

Directed by Ashley S. Jordan, enjoy an evening of local youth arts organizations and youth individuals showcasing their talents with local food vendors, henna artists, a sensory-friendly tent and more.
Air Quote Mike: August 10, 2-5 p.m., at Studio 4a Marcus Center 

A play development workshop with Marti Gobel. 
"Mud Row": August 10-27; various times at Marquette University Helfaer Theatre

By Dominique Morisseau, directed by Marti Gobel. 
A History of Black Theatre: August 12, at 5 p.m., at Wisconsin Black Historical Society & Museum

With Everett Marshburn, facilitated by Sheri Williams Pannell and Clayborn Benson III.
Audition Workshops, I AM MasterClass: August 14, at 6:30 p.m., at Insomniac Studios

With Marti Gobel – Headshots for Emerging & Professional Actors and Audition 101.
Auditions for Black Nativity by Langston Hughes: August 15, at 6 p.m. at Studio 4a in the Marcus Performing Arts Center
"The Meeting": August 17-19, at 7:30 p.m., at The Table at Alice's Garden

By Jeff Stetson, directed by Denzel Taylor in collaboration with Bronzeville Arts Ensemble. 
Poetry Set: August 26, at 6 p.m., at North Avenue Market

With Cedric Dale Hoard & Jasmine Sims.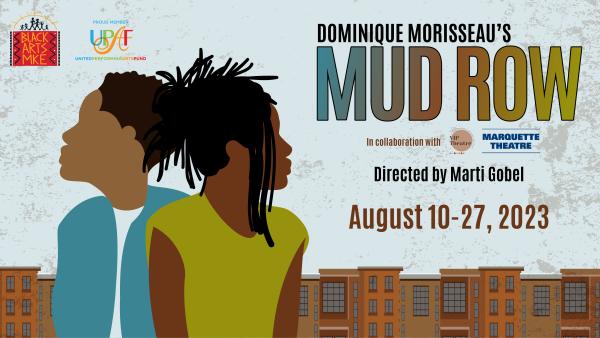 "Mud Row"
Follow two generations of sisters in an area in the East End of West Chester, Pennsylvania, called "Mud Row" while attempting to work through themes of race, class, love, loss and family to break and bend generational patterns set before them. A new collaboration with Marquette University's VIP Theatre Program, be sure to catch one of this play's three showings during MKE Black Theatre Week.
Get your tickets to "Mud Row" Here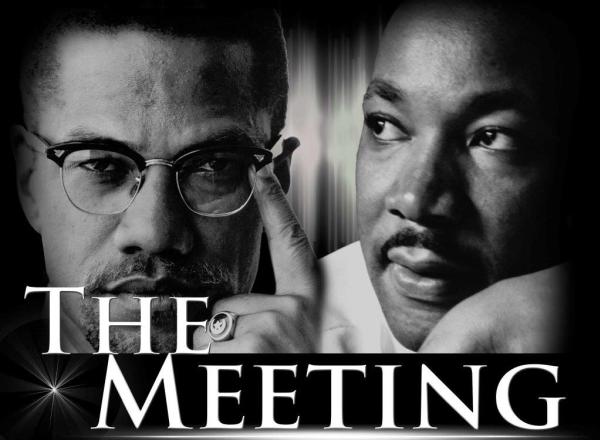 "The Meeting" 
"The Meeting" is a fascinating one-act play that depicts the supposed meeting of two of the most important men of modern times: Malcolm X and Dr. Martin Luther King, Jr. Tickets to this play's three showings are on-sale today.