Accessibility In Milwaukee
The City of Milwaukee and VISIT Milwaukee welcome travelers of all abilities for both business and leisure. The following resources are available to help travelers with disabilities plan an accessible trip or vacation.
Parking
Your hometown disabled parking placard is valid in Milwaukee.
A list of public and private parking lots and structures is available below. Most downtown hotels offer valet parking.
City Bus
The Milwaukee County Transit Authority operates a city bus service which is fully accessible to wheelchair users.
All buses feature ramps and wheelchair spaces with securement straps.
Trains
Amtrak serves the Milwaukee Intermodal Station via the Empire Builder and Hiawatha train services.
All trains operating these services are wheelchair accessible.
Other Transit Options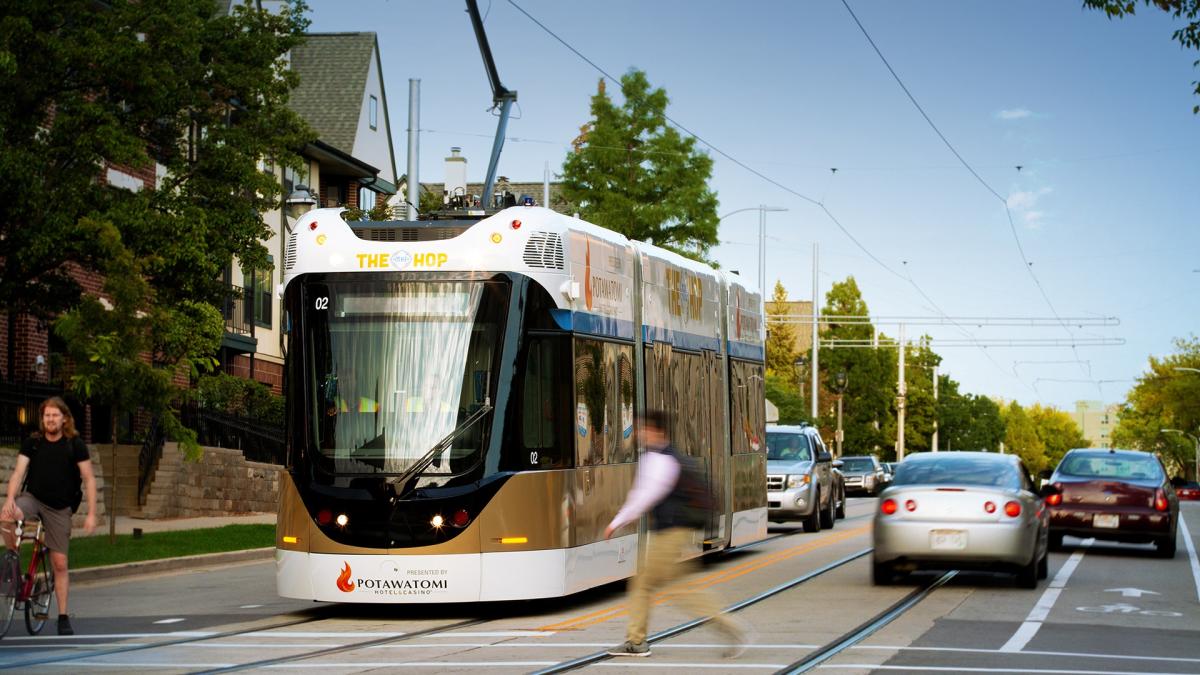 Bublr Bikes
Bublr Bikes is the first bikeshare system in the nation to introduce adaptive bikes into their system, making bikesharing more accessible to all riders in Milwaukee. Bublr's fleet of adaptive cycles can be checked in or out of any Bublr Bike station. Click here to learn more about Bublr Bikes.

The Hop
Milwaukee's new streetcars and streetcar platforms are fully wheelchair accessible. Click here to learn more about the streetcar and its downtown route.

Tootl Transport
Tootl Transport provides wheelchair accessible transportation for people with mobility and cognitive challenges throughout the Greater Milwaukee Area. Service is available 24/7 for individuals and groups. Click here to learn more about Tootl's services and capabilities.

American MedTrans
American MedTrans is the longest running provider of wheelchair and medical transportation services in Southeastern Wisconsin. Visit their website to learn more about the range of transportation options they have for customers who require special accommodations. 
Theater
Several of Milwaukee's arts groups offer sensory-friendly performances aimed at helping autistic and other special needs children and adults enjoy the cultural arts. During these performances, the house lights stay up, sounds are softened, and audience members are free to vocalize and move as they like. First Stage, Milwaukee's acclaimed children's theater company, has hosted sensory-friendly performances since 2012 and runs the Next Steps Academy, offering theater classes for children with sensory-processing disorders. The Milwaukee Ballet has also begun offering a sensory-friendly version of their annual performance of The Nutcracker.
The Marcus Center for the Performing Arts hosts Broadway hits on tour as well as local performances. Wheelchair accessible seating and restrooms are available in both of the center's theaters. Assisstive listening devices are available from the Public Information Office. For the Broadway series, audio description of the show and ASL interpetation is usually available for the Saturday matinee performance. Please confirm with the box office if you require these services.
Sporting Events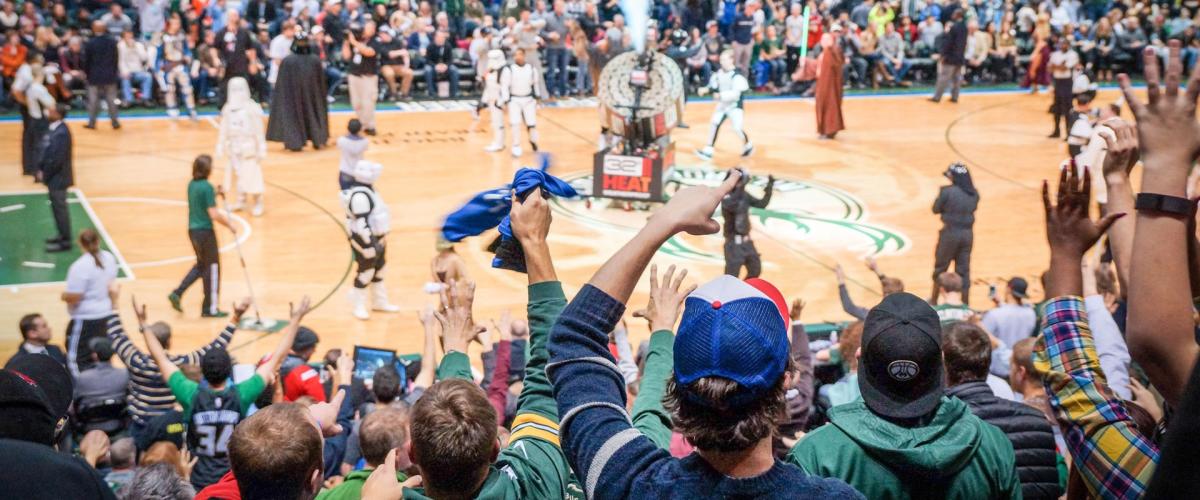 The City of Milwaukee is home to two professional major league sports teams - MLB's Milwaukee Brewers and the Milwaukee Bucks of the NBA. Both teams' stadiums offer wheelchair accessible ADA seating and facilities to provide an equivalent experience for people with disabilities. Fiserv Forum, the home of the Bucks, also features seven sensory rooms with adjustable lights, textured walls, and soothing music.
The UW-Milwaukee Panther Arena, where the University of Wisconsin-Milwaukee Panthers play basketball, where the BrewCity Bruisers have their roller derby bouts, and which serves as the Milwaukee Admirals' home rink, is also ADA accessible. Additional information on ADA tickets and stadium accommodations is available from the respective teams.
More Getting Here & Around