Milwaukee Mitchell International Airport
Located just 8 miles (an easy 15-minute drive) from downtown, Milwaukee Mitchell International Airport (MKE) offers travelers lower fares and more options than ever before to make starting your vacation in Milwaukee a breeze with non-stop service to more than 30 cities.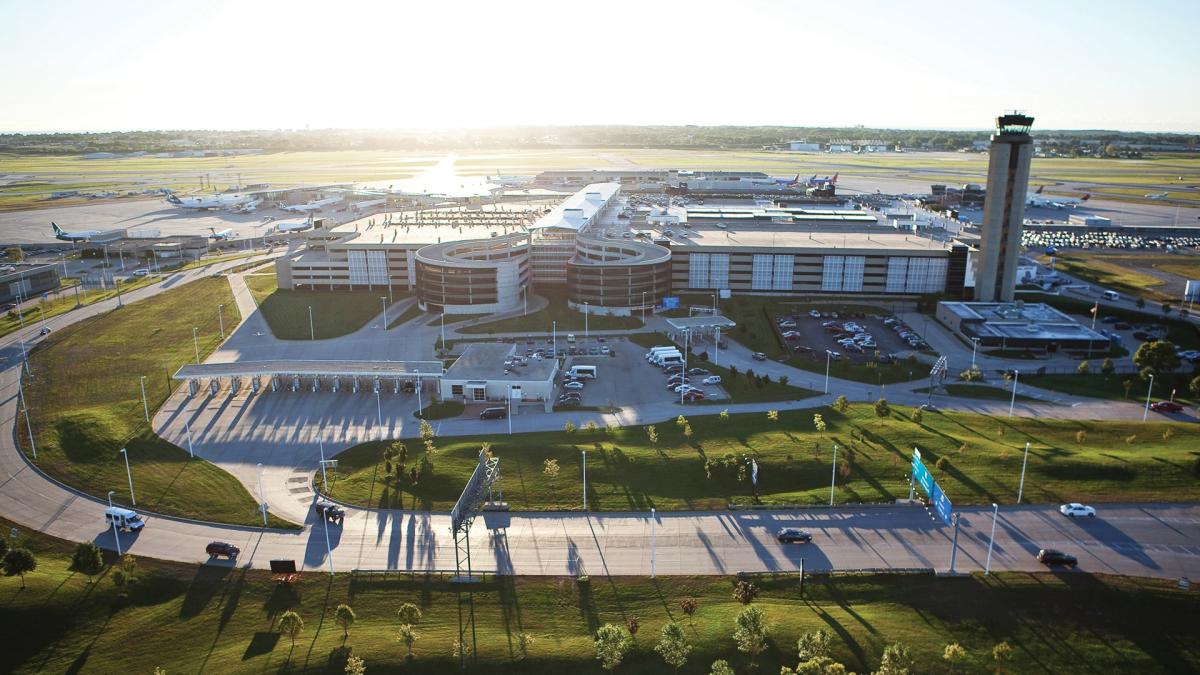 Fly Mke
Getting from the airport to where you need to go is easy thanks to 8 on-premise auto rental agencies, plus plenty of shuttles, taxis, limousine services, and coach transports. Uber and Lyft drop-off and pick-up service is available to the airport. An Amtrak station is also conveniently located near the terminal, with a free shuttle bus between the airport and the station. Let your local friends and family know that picking up passengers is easy – in addition to the baggage claim pickup area, the first 30 minutes in the hourly and surface lot is free!
Dining
Milwaukee Mitchell International Airport has the only beer garden at an airport in the U.S. Barons' Beer Garden is named in honor of Milwaukee's most famous beer barons: Valentin Blatz, Frederick Miller, Frederick Pabst, and Joseph Schlitz. The innovative beer garden is the result of a unique partnership between Mitchell Airport, Milwaukee County Parks, and airport restaurant concessionaire SSP America.
MKE also has the only Cousins Subs in an airport. Cousins Subs is a Wisconsin-based, fast-casual sandwich shop that serves grilled and deli-fresh subs on freshly baked bread. Breakfast sandwiches are available during morning hours.
Local favorites include Bartolotta themed restaurants: Nonna's, Pizzeria Piccola, and Northpoint. Nonna's and Pizzeria Piccola have classic Italian favorites. NorthPoint has delicious shakes and burgers. 
The Miller Brewhouse pays homage to Milwaukee's iconic brewing heritage with delicious salads, soups, carvery sandwiches, burgers, entrees, and a full bar with great beers tap.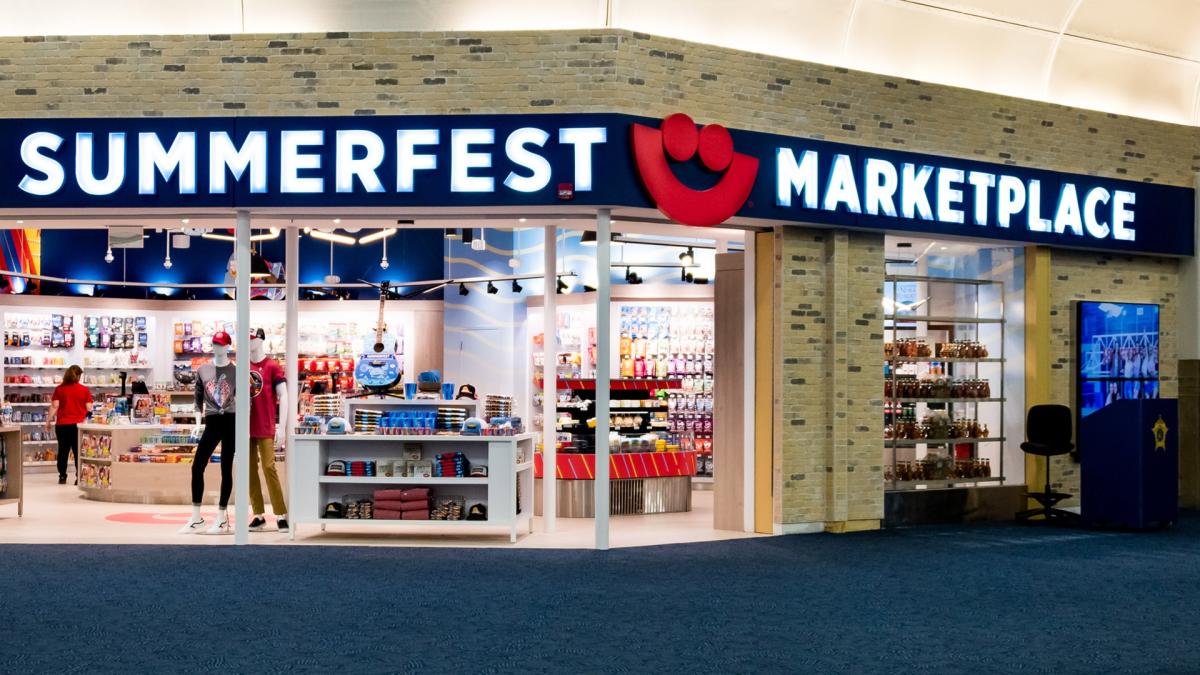 Shopping
Summerfest Marketplace brings the flavors, feels, and looks of Cream City to MKE with products from House of Harley-Davidson®, Brew City Brand, Drink Wisconsinbly, and more than 15 Wisconsin artisans and small business owners.
MKE also has two Miller Brewing-themed stores. Miller Valley Market and the Miller Brewery Shop offer themed merchandise and Miller Coors brewery memorabilia. Merchandise includes beer bread making kits, beer scented candles, and themed clothing. 
The Bay View Exchange and Bronzeville Crossing, named after two popular Milwaukee neighborhoods. offer a variety of snacks, drinks, and Milwaukee-themed merchandise. 
There are two Brew City Brand stores at MKE. Stock up on your favorite Milwaukee-themed merchandise. This homegrown business has things you won't find anywhere else. If you have a sense of humor, this is your place!
Sports enthusiasts will enjoy MKE's Scoreboard store. The store offers sports memorabilia and apparel for Packers, Badgers, Bucks, and Brewers fans. Brighton is known for its women's handbags, jewelry, and charms for bracelets, along with many other stylish accessories. Travel themed accessories such as keychain and necklaces are available for purchase in the store as well. 
 
Mitchell Gallery of Flight Museum:
MKE's Main terminal has a free museum on the history of aviation. The Mitchell Gallery of Flight museum has permanent and changing displays that showcase pioneers in the aviation industry, including local pioneers.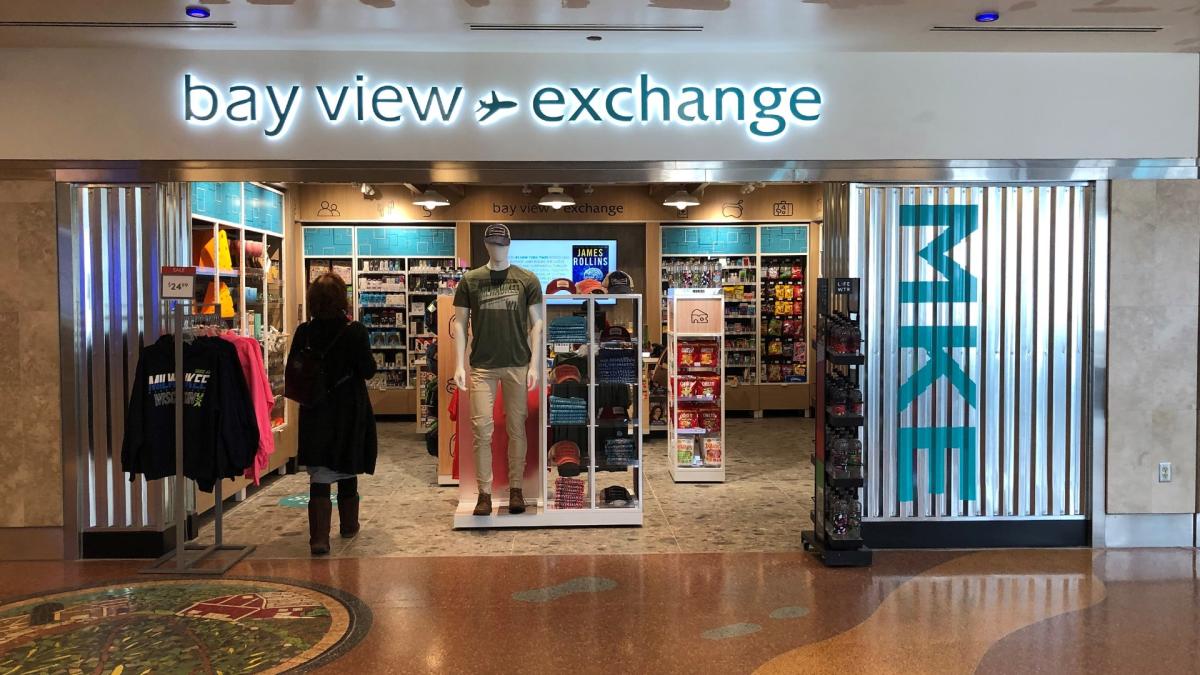 Airport FAQ
How far is the airport from downtown?
Milwaukee Mitchell International Airport is just eight miles south of downtown Milwaukee, about a 15-minute drive.
How do I get from the airport to downtown Milwaukee?
There are a variety of cab and shuttle services available at the airport, as well as an Amtrak station right outside the terminal. Uber and Lyft also service the airport. If you're driving, a short trip up I-94W will take you directly into the heart of downtown.
Where can I park at the airport?
Milwaukee Mitchell International Airport offers hourly and daily parking in their structure and long-term parking in their surface lot and SuperSaver lot.
What cities are served non-stop to MKE?

30+ cities, including Las Vegas, Los Angeles, Seattle and Orlando are served non-stop.
How do I access Wi-Fi at the airport?
Travelers can enjoy complimentary Wi-Fi access with the viewing of a sponsor ad or purchase higher-speed Internet access through Boingo Wi-Fi Service.
More Getting Here & Around