Milwaukee Fresh
Fresh as the day it was founded, fresh as the first sip of a cold beer, fresh as locals that call it home!  
Milwaukee is a city that rode into the American history books on two wheels and brewed its way into the hearts of the American traveler. When asked "what makes Milwaukee, Milwaukee?" the world's most recognizable motorcycle brand and a well-poured beer come to mind. Cheese curds aren't too far down that list either, but this is all common knowledge. Layer one stuff. Once you've ridden the Harley-Davidson, drank the Miller High Life and popped a few more cheese curds than you'd care to admit to your cardiologist, you will find Milwaukee is an unrivaled sports city with a food scene as diverse as its locals, and a cultural arts scene as fresh as its coast.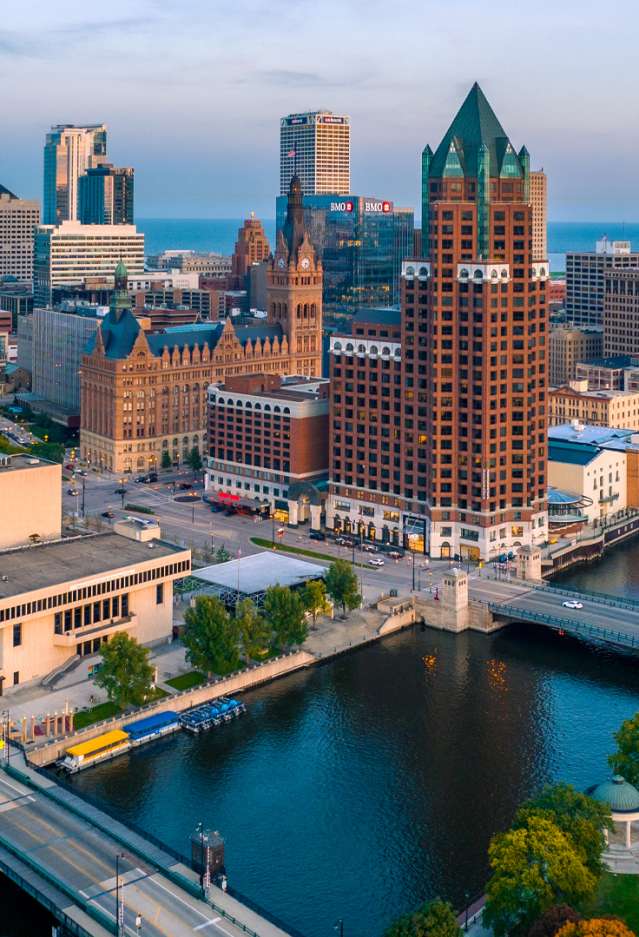 From Milwaukee hype man Bobby Portis showing off his favorite hot spots, to local notable figures like Paul Bartolotta and Jesus Gonzalez sharing their dining musts dos, Milwaukee is filled with the…
December 11, 2023 - December 17, 2023
Brew City Classics
Click a bottle to start your experience
Whether you're a first-time visitor or a frequent traveler to the city, cheers to uncovering the extraordinary experiences that make Milwaukee truly remarkable.