With Father's Day 2023 rolling around the corner, it's time to celebrate the amazing dad in your life. Why not show a little extra love with a visit to Milwaukee? Brew City is packed with all the best things to see and do, making it easy to gift on his special day.  
Whether your dad has a knack for quirky adventures or just wants to find a place to sit, sip and relax, there's something fun for every father to explore. So, "Mil-wauk" on over and take a look at our top five Father's Day destinations.  
 
(Yes, that's a dad joke.)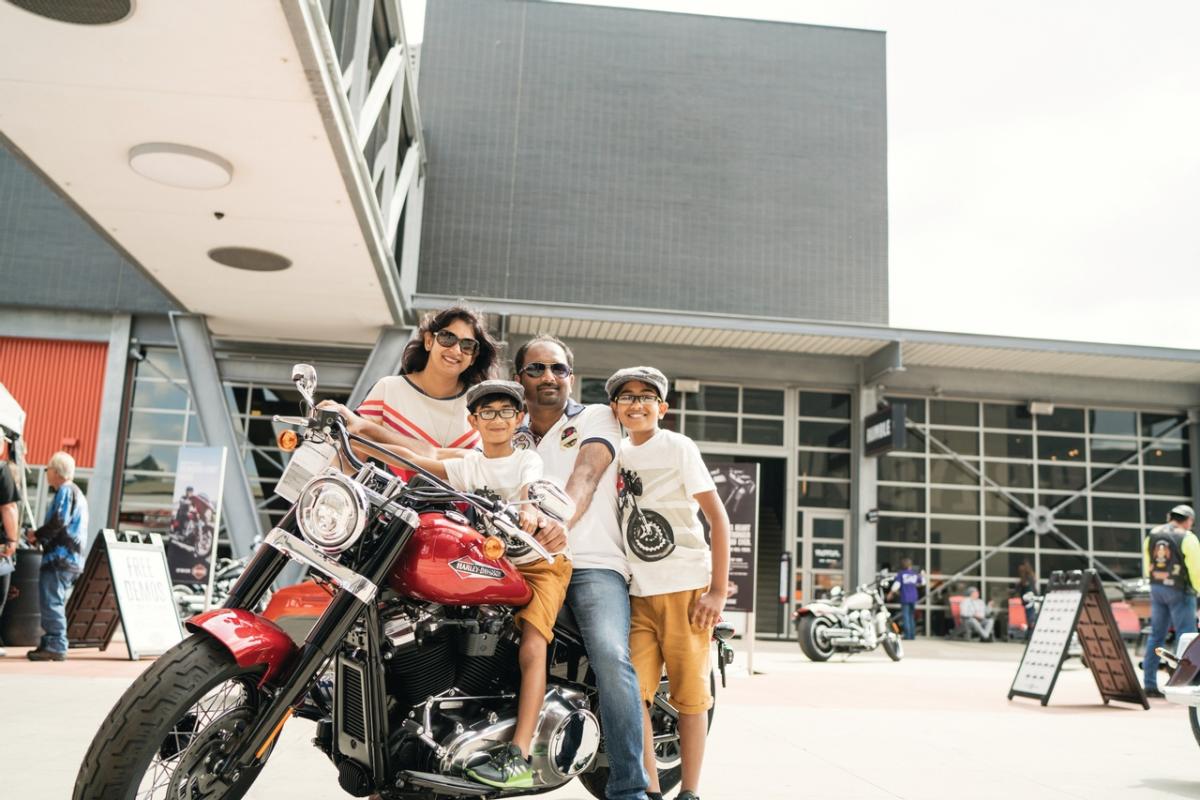 Harley-Davidson Museum 
This Father's Day, help Dad indulge in his rebellious side (off-road) with a roaring tour at the Harley-Davidson Museum. Located on a 20-acre campus in the Menomonee Valley, the museum is home to more than 450 motorcycles and artifacts, including the oldest-known existing hog: Serial Number One. Stroll through the museum's interactive exhibits detailing the story behind Harley-Davidson's early racing days at the turn of the century and its eventual evolution to a lifestyle and culture brand. Or consider booking a guided tour to unlock access to the Motorcycle Vault. Need a break from the adrenaline rush? Take Dad down to the Motor Bar & Restaurant for a hearty all-American meal, complete with a locally brewed beer. Don't forget to bring a leather jacket. 
 
Bittercube 
If Dad likes to play bartender at parties, taking a trip to the Bittercube Bazaar is a no-brainer. This eclectic Milwaukee cocktail destination invites "fathers with a finer taste" to explore shop shelves lined with a quality selection of unique spirits and heirloom liqueurs, along with vintage glassware, books, craft bar tools — and of course, Bittercube Bitters. Founded by two bartenders in 2009, Bittercube has quickly earned a reputation for producing the most distinct lineup of bitters in the world. Its bitters' flavors range from citrus to root beer to all kinds of floral and every spice in between, which can be sampled in the store's sophisticated tasting room. If you're looking to give Dad an extra special experience, check out Bittercube's facility tours or sign up for a virtual cocktail class. It might just inspire dad to try his hand at creating a special cocktail of his own.   
 
South Shore Terrace Beer Garden 
You can't go wrong by spending a day with Dad sipping beer and admiring Milwaukee's spectacular lakefront at South Shore Terrace Kitchen & Beer Garden. Boasting expansive views of Lake Michigan, this open-air beer garden brings together the Miller 1855 bar and kitchen and fresh, farm-to-table fare for a classic hometown menu. Share an order of Clock Shadow cheese curds or a giant pretzel from the Milwaukee Pretzel Company — or munch on the kitchen's famous Munich Burger, which combines a 6 oz. beef patty with Wisconsin's other favorite meat: bratwurst. Wash it all down at a bar featuring more than 20 taps of MillerCoors offerings, as well as microbrews such as Leinenkugel's, Atwater Brewery and Terrapin. If Dad needs to bounce back after an afternoon of indulgence, stroll down to the sands of South Shore Beach or take a walk on the Oak Leaf Trail — both of which offer one of the best vantage points of the city's beautiful skyline.   
   
Boswell Book Company 
This Father's Day, take your favorite bookworm to one of America's great independent bookstores, the Boswell Book Company on historic Downer Avenue. This "wonderfully eclectic" bookshop, as Milwaukee Magazine dubbed it, offers bookshelves lined with contemporary and classic fiction and specialized nonfiction, and includes a special "locally-bound" section with a range of titles from Milwaukee-based authors. The shop has gained fans for its incredible selection and popular literary events, which have featured intimate talks by authors like James Kennedy, Katie Runde and David Sedaris. From bargain books to new arrivals to its staff recommendations, there's a story to satisfy the big reader in your life.     
 
Milwaukee Public Museum
Your dad has given you the world, so why not give him the adventure of a lifetime? Seize your opportunity to travel the globe, step into the past and explore the history of civilizations at the Milwaukee Public Museum, where Dad gets in free on Father's Day. This world-class natural history museum offers 150,000 square feet of exhibit space and more than 4 million artifacts and specimens under its Anthropology, History, Botany, Zoology and Geology collections. Walk through the bustling "Streets of Old Milwaukee and European Village;" take a trip to a Costa Rican rainforest or take a giant leap back more than 65 million years to the "Third Planet" and roam the floors with the dinosaurs. If astronomy is more dad's speed, catch a show at the Daniel M. Soref Planetarium and Dome Theater, where the whole family can see breathtaking vistas of the night sky. There's so much to explore.  
 
Topgolf Swing Suite
If a little playful competition is more Dad's speed, put his golf game to the test at Topgolf Swing Suites, located in the 3rd Street Market Hall. Each Topgolf Swing Suite features massive virtual golf simulator screens to smash a 7-iron or play a variety of interactive, multi-sport games, including baseball, dodgeball, hockey and soccer. Whether Dad is an aspiring golf pro or just likes to hit the ball around, there are plenty of course challenges to work on his swing. Take aim at giant colorful targets or try your hand at hitting golf shots over water hazards — either way, a visit to Topgolf is sure to provide a thrilling afternoon on the "green." Two simulator suites are available, which can be reserved for 30 minutes or up to 2 hours.  
 
Milwaukee Brewers Baseball
Take Dad out to the ballgame! Root, root, root for the home team this Father's Day by taking Dad and your whole crew to see the Brew Crew in action for some Sunday afternoon baseball. This year, the division-leading Milwaukee Brewers take on the Pittsburgh Pirates in the weekend series finale at 1:10 p.m. Make a day of it and pack the grill for a tailgate Dad won't forget in the sprawling parking lots just steps from the stadium. Then, roll out the barrel, swing the day away and enjoy Father's Day fun with limited edition hats and jerseys to mark the occasion. Be sure to get there early to score a free Brewers bucket hat at the door (limited to the first 10,000 fans). Play ball!