As a part of National Travel and Tourism Week, we wanted to recognize the people that help us showcase everything our city has to offer. The people who act as frontline ambassadors and spokespeople for our great city on a Great Lake. The people who—through their love of Milwaukee—are willing to contribute their time to make our city the best place to visit for travelers from around the world: Our volunteers.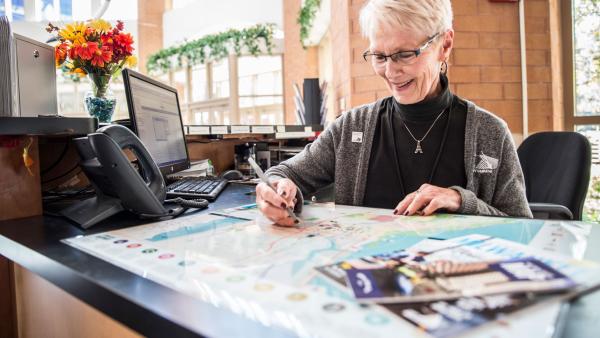 In 2022, VISIT Milwaukee's 122 volunteers helped with everything from welcoming cruise ships to greeting conference attendees at Milwaukee Mitchell International Airport, staffing the Welcome Center at the Baird Center to ensuring events like USA Triathlon run smoothly. For more than 1,748 hours in 2022, these volunteers have helped welcome countless thousands to the Good Land, helping spread the warm midwestern spirit of Milwaukee to the travelers who have arrived in our city.
We are grateful for everything they do to help raise the profile of our destination, one connection at a time as, often, they are the first direct contact with our city. They hold the power to color the perception of our destination and create priceless memories that visitors will remember long after they have left Milwaukee.
So, to our volunteers: thank you for everything you do to make our destination one of "National Geographic's" "Best of the World" for 2023. We would not be able to do what we do without you.
In celebration of these important members of the VISIT Milwaukee team, we wanted to get a volunteer's perspective on what drives them to help v isitors.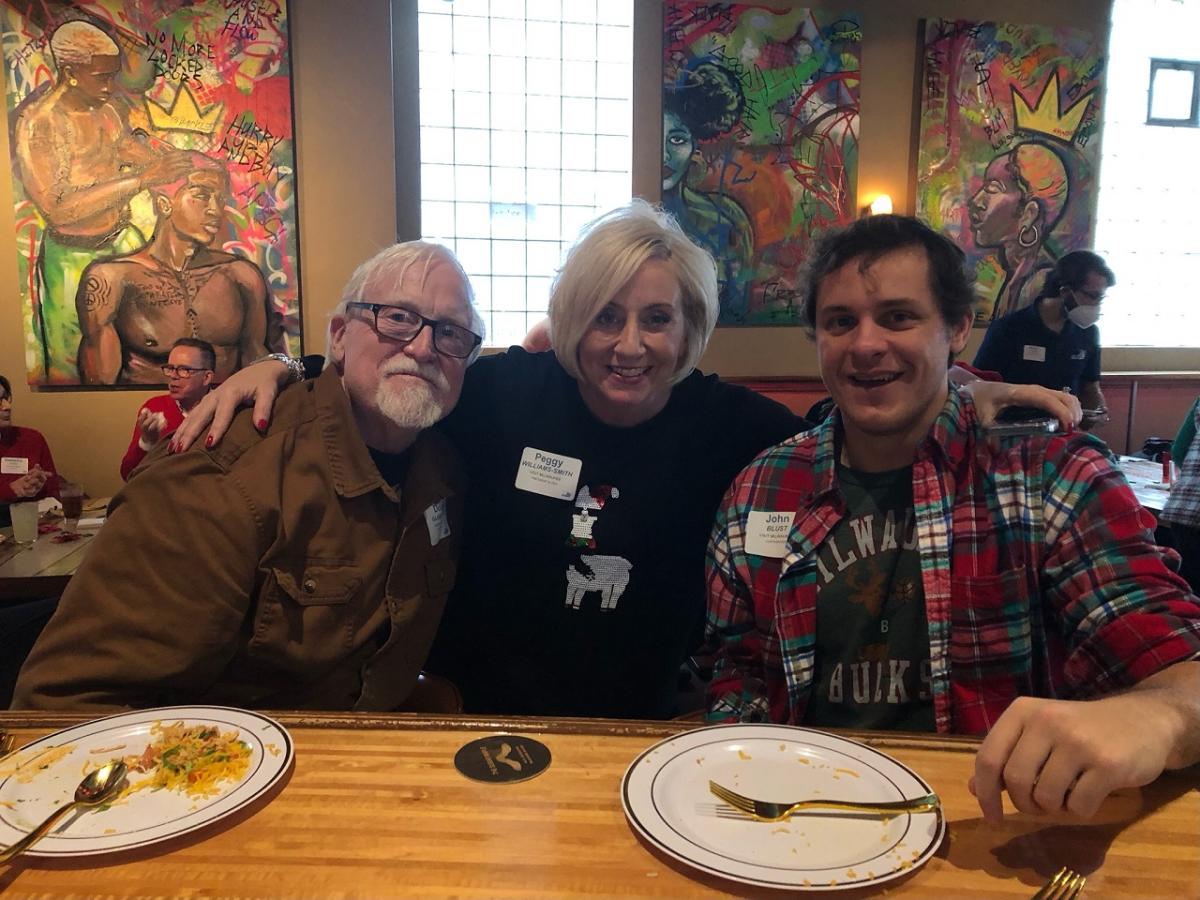 A little over a month ago, I sat down with Doug Glasenapp, a VISIT Milwaukee volunteer for over a decade, a lifelong Milwaukee enthusiast, and my uncle. For about as long as I can remember, he has had an encyclopedic knowledge about two things: President Theodore Roosevelt and the history and happenings of the city of Milwaukee. As an ardent Cream City enthusiast and a vol unteer with our organization, I couldn't think of anyone better to talk with about what he values about volunteering in our city.
You've been a volunteer for over 10 years now. What event or kinds of events do you most enjoy volunteering at and why?
"As a science teacher at Rufus King High School for more than 40 years, the science conventions at the [Baird Center] are always interesting to me."
What do you enjoy about volunteering with VISIT Milwaukee?
"What I like most about volunteering is helping people who aren't from Milwaukee find things that they enjoy. Whether that's events or attractions or restaurant recommendations, helping them have a great time in our city is something I really appreciate. I also like sharing Milwaukee's history with visitors, helping them learn about our city."
What do you love about Milwaukee?
"I'd say probably the diversity throughout Milwaukee and the rich history you can find everywhere you look. From the German, Polish and Italian influences to the fast-building Bronzeville area, Milwaukee is a city of neighborhoods. But I also love that we celebrate that diversity with festivals like Mexican Fiesta and Irish Fest. Milwaukee is a city where all our welcomed and valued, and I think they embody that."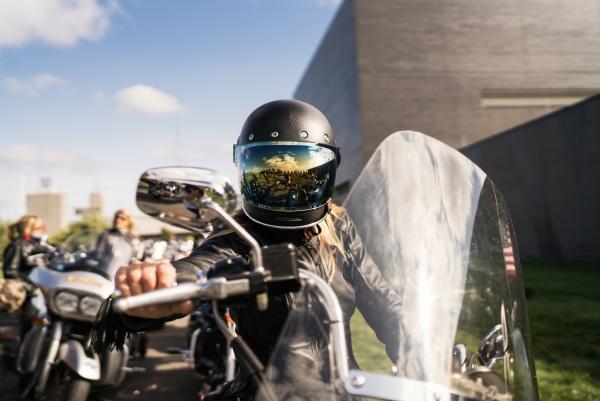 What is your favorite Milwaukee attraction?
"I would say probably the Harley-Davidson Museum. It's the only museum of its kind in the world and tells the story of a brand that really helped grow Milwaukee's reputation worldwide. It's a museum that's great for families and even has an exhibit where you can sit on the bikes and try them out."
With all your involvement in the Milwaukee community, do you have a favorite event?
"I've been to every Harley-Davidson anniversary celebration since their 90th and can&rs quo;t wait for this year's 120th celebration with the revamped Hometown Rally. So, I'd say that that's probably my favorite event, tied with Summerfest."
What is something people might not know about Milwaukee?
"I think a lot of people don't know that Teddy Roosevelt was almost assassinated right here in Milwaukee. Luckily, he had a winter coat, glasses case, and speech folded up in his chest pocket and that somehow stopped the bullet. All of these items are on display at the Smithsonian, in the wing for attempted assassinations, but I don't think most people realize that it happened in Milwaukee."
On October 14, 1912, President Roosevelt, running for a third non-consecutive term was shot, the aforementioned items ultimately saving his life. He then proceeded to deliver his 90-minute speech in its entirety before a crowd of 9,000 people at the Milwaukee Auditorium. The plaque commemorating this infamous event rests in the lobby of the Hyatt Regency Hotel in downtown Milwaukee, marking the exact spot where history was made.
Is there anything else you would like to share?
"I really enjoy volunteering for VISIT Milwaukee at many of the events throughout the year. If anyone is thinking about volunteering, they should!"
Volunteering with VISIT Milwaukee is for those who love our city and want others to see its goodness…