Lighting the Marquee: VISIT Milwaukee
​VISIT Milwaukee headlined the American Family Insurance Amphitheater on the Summerfest on Wednesday, June 14, to raise a glass to a record-breaking year in the travel and tourism industry for the organization's 2023 Annual Meeting. Playing a selection of the DMO's greatest hits alongside a series of all-new, never-before-heard material in a celebration of the tremendous impact of tourism on the Milwaukee economy and the record-setting year that propelled the state to its best year on record.

Featuring special guests Wisconsin Department of Tourism Secretary Anne Sayers, Milwaukee Mayor Cavalier Johnson, VISIT Milwaukee leadership, Wisconsin Center District President & CEO Marty Brooks and Greater Milwaukee Hotel & Lodging Association President Adam Dziadosz to a crowd of 660 community leaders, partners and engaged Milwaukeeans, the show also included incendiary solo performances from rock star members of the VISIT Milwaukee team. The organization's senior staff showcased the work the organization has done over the past year and shared a sneak preview of all the incredible things yet to come in 2023.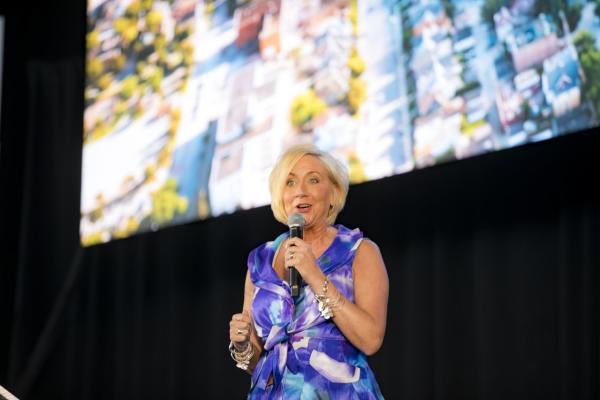 2023 Annual Meeting Setlist
 
VISIT's launch of a new website in the coming weeks, featuring a new look, increased functionality and improved ability to highlight VISIT partners. VISIT set a record for website traffic in 2022, and the new website should broaden the organization's reach even more in 2023 and beyond.


 
A broader rebranding effort, building toward the design and rollout of a fresh logo, fresh ad campaigns - and an overall new attitude for the organization. Local design agency Ocupop is leading the charge of the new brand, partnering with P3 Development Group to ensure the community's voice is represented.
 
VISIT is continuing to build its multimedia efforts, including a second season of the successful "Good Things Brewing" television show and additional investments in podcasting. VISIT has already launched the "Joshing Around" podcast, where VISIT Vice President of Marketing and Communications Josh Albrecht has partnered with a fellow Milwaukeean – also named Josh Albrecht, an on-air talent and executive producer at 97.3 The Game – to explore the city's must-dos and celebrate the people and places that make Milwaukee one of the best cities in the world.
 
VISIT highlighted the latest collaboration video featuring Milwaukee Bucks star Bobby Portis. The new video was produced by Nō Studios and takes viewers on a trip to explore Bobby's Milwaukee at attractions around the city. VISIT's partnership with Portis continues in 2023 to promote Milwaukee and drive increased visitation. Supported by a robust marketing campaign, the bureau uses video content featuring Portis to attract both leisure visitors, as well as meeting planners through tradeshow activations, video bid proposals, and more.
 
VISIT also announced the organization's first foray into NFTs – in this case, a reference to non-fungible tourism. Built to amplify the value of the creator economy, blockchain technology and Web3, VISIT Milwaukee introduced Authenticated Experiences (AX) as a non-fungible token (NFT) art tourism program. AX is the tourism industry's only immersive and interactive NFT platform, leveraging non-fungible token art as a utility for collectors to unlock exclusive, real-life experiences and prizes amidst a scavenger hunt-like format, thereby promoting exploration of the city. AX will formally launch on June 28 in partnership with Summerfest, and additional information will be available at https://www.visitmilwaukee.org/ax/. 
 
VISIT renewed its emphasis on fundraising to provide scholarships to Milwaukee-area college students who are pursuing degrees in hospitality. VISIT Milwaukee announced today that it awarded one $1,500 scholarship each to Milwaukee Area Technical College and Concordia University, which both have standout hospitality programs. These schools will be offering the scholarship to one of their promising students.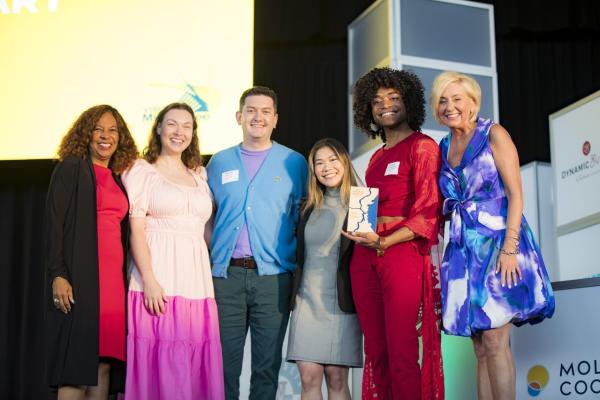 Milwaukee's Shining Stars
VISIT Milwaukee also recognized rock star members of the Milwaukee community for their work to make our city one of National Geographic's best destinations to travel on the planet for 2023:
 
VISIT's DearMKE Award went to the creative team behind the Milwaukee Public Library's social media channels, which earned national attention including the Today Show. This a ward recognizes a local small business that has captured local fans' affection and succeeded in attracting attention to Milwaukee on a national level.
 

Erik Kennedy received the Joe Bartolotta Hospitality Award. Kennedy, co-founder of ElevAsian, which works to uplift and unite Milwaukee's Asian American and Pacific Islander community through advocacy, special programming and Milwaukee's first Asian Restaurant Week. The award goes to an individual in the hospitality industry who has demonstrated exemplary commitment and passion for Milwaukee and its residents through initiatives that uplift the community. 
 

The Milwaukee Magnet Award was presented to USA Triathlon, which showcases our city to athletes from around the world and since 2013, has generated over $35 million in economic impact for the community. This award honors a company or organization drawing dollars and talent into the community for its leadership and commitment to long-term economic investment in the region. 
 

The Heart of Milwaukee Award recognized Brian Johnson, Public Service Ambassador specializing in homeless outreach at Milwaukee Downtown BID #21. After encountering a person experiencing a crisis on a downtown bridge, Johnson acted with compassion and courage to talk the person out of harming themselves.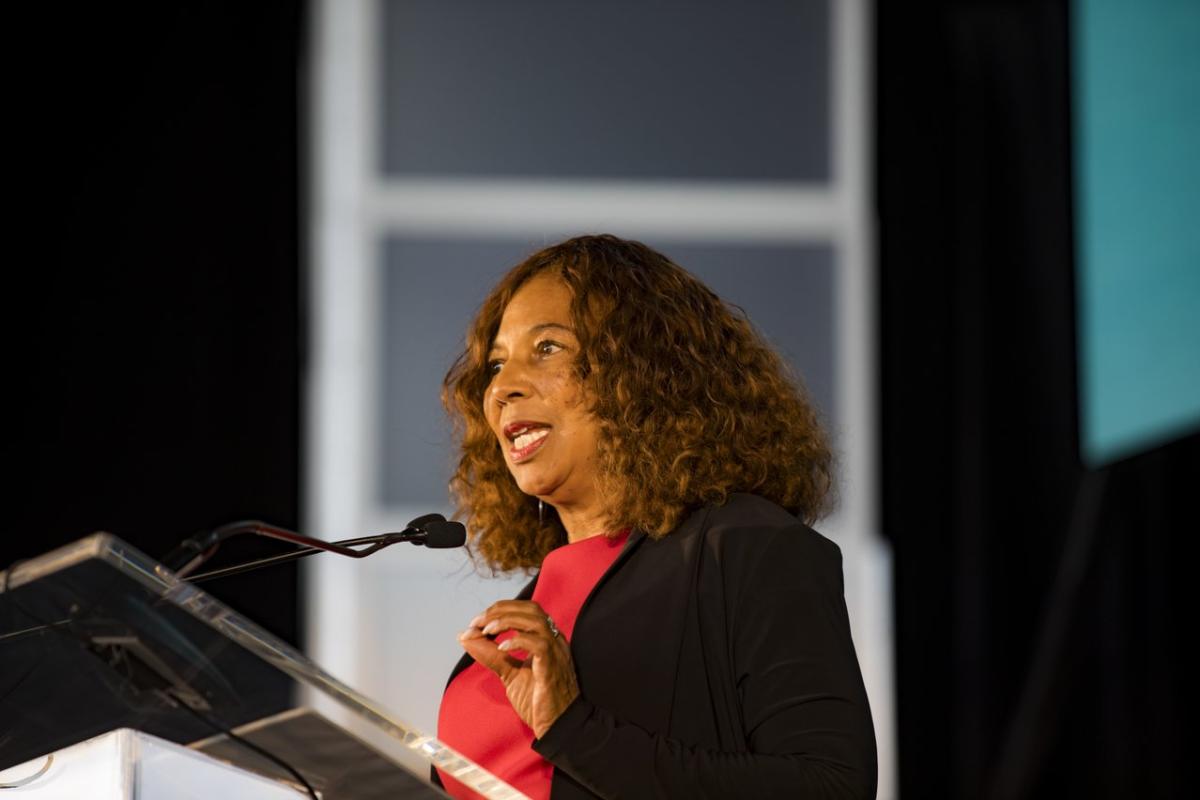 Standing Ovation: VISIT Milwaukee Thanks Dr. Eve M. Hall, Welcomes Sarah Pancheri
For a grand finale, outgoing VISIT Milwaukee board chair Dr. Eve M. Hall was recognized for her service to the organization and celebrated for her achievements in the role. She concludes her two-year term as chair on a high note, as the Greater Milwaukee region set an all-time tourism record with a $6.018 billion economic impact in 2022. Given that Milwaukee accounts for more than 25% of statewide tourism, the region made a significant contribution to what also was a record year for tourism in Wisconsin. 
 
The four-county tourism industry's 2022 economic impact beat the previous record of $5.930 billion in 2019, according to an annual tourism impact study commissioned by the state and conducted by Tourism Economics. 
 
Celebrating a record year for tourism in our region and all the people who helped make it happen, VISIT Milwaukee welcomed incoming board chair Sarah Pancheri and thanked outgoing chair Dr. Eve M. Hall during its annual meeting on Wednesday.
 
Taking center stage for VISIT Milwaukee, Pancheri is president of Milwaukee World Festival, Inc., (MWF) the organization that produces Summerfest and manages Henry Maier Festival Park.
 
Stay Tuned In
Encore!
Relive the star-studded 2023 Annual Meeting on the Summerfest grounds on June 14, 2023.