Summer is winding to a close, and back-to-school is right around the corner, but there's still plenty of time to soak up some family fun this summer before the first school bell rings!
 
We've collected a list of activities to pack your day with fun for the whole family. From kiddos that love hands-on exploration to teens on the lookout for a shot of adrenaline, don't let the end-of-summer scaries get you down! Get out there and make some memories that will last a lifetime.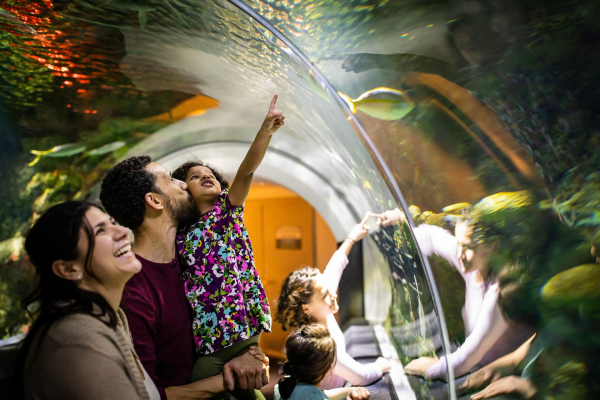 Limber Your Mind
Learn a little something in a fun way at Betty Brinn Children's Museum or Discovery World. These immersive museums are designed to incorporate the worlds of science and art into hands-on constructive play. Explore Discovery World's aquarium while learning about underwater ecosystems around the world. At Betty Brinn Children's Museum, your kids can let their imaginations run wild with experiences like a pretend TV studio, construction zone and so much more.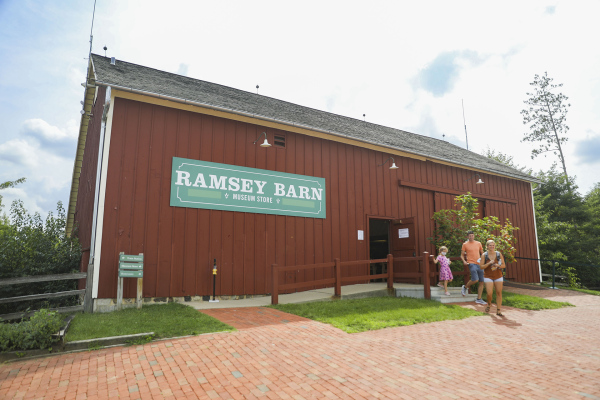 Looking to step back in time? Head to Old World Wisconsin to step right into Wisconsin's historical roots. Complete with reenactments and activities for all ages, children and adults alike can spend the day learning about everything from butter churning to metalsmithing and so much more throughout the sprawling grounds.
 
What about something Jurassic? Fantastic! Visit The Third Planet exhibit inside the Milwaukee Public Museum featuring your favorite dinosaurs, head to the beloved Streets of Old Milwaukee for a blast from the past and feel the fluttering of butterflies from around the world in The Puelicher Butterfly Wing! Bonus points if you find the secret snake button.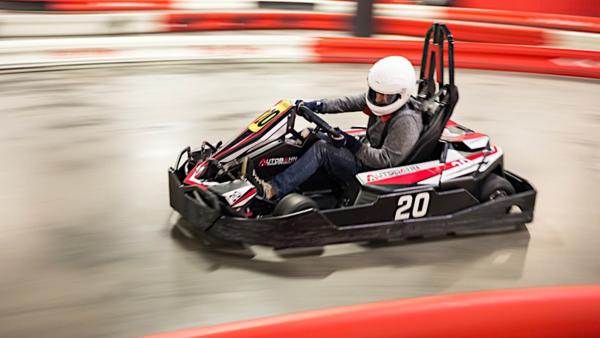 Fuel Up for the Afternoon!
Find a bite to eat for the whole family at Zocalo Food Park in Walker's Point, Sherman Phoenix Marketplace in the Sherman Park neighborhood, or 3rd Street Market Hall downtown. With a series of wide-ranging food vendors, food halls are sure to please the whole family.
 
Time flies and so can you at Accelerate Indoor Speedway's go-kart track! Featuring two separate indoor speedways, Accelerate offers you and your entire family a little friendly competition as you zip around the turns and attempt to find the perfect straightaway to pass. Then, test your teamwork with the Omni Arena's 4-player virtual reality games. Strap on the sensors and immerse yourself in 360 degrees of heart-racing action.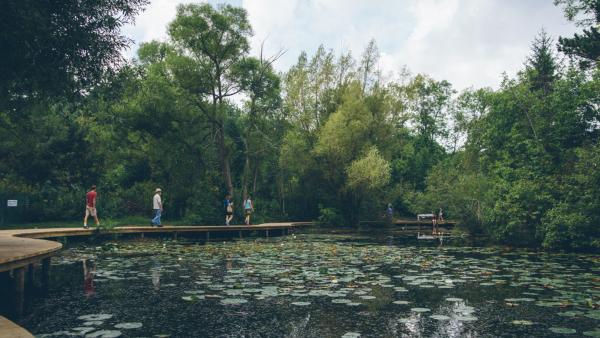 Explore the Great Outdoors
Milwaukee has no shortage of activities to help you soak up the summer sun.
 
Take a hike and explore the six miles of trails throughout the 185-acre Schlitz Audubon Nature Center in Fox Point. An outstanding spot to take in the majestic wildlife of the region, the Audubon Center offers a series of scavenger hunts for families in addition to their breathtaking raptor exhibit.
 
Get out on the water at the Urban Ecology Center in Washington Park and enjoy a ride together in a canoe or set out along the shores of the Milwaukee River with the Milwaukee Kayak Company or Brew City Kayak. Float along in a one- or two-person kayak to take in the scenic sights of the downtown cityscape.
 
Lions, tigers and bears? Yep, we got 'em! Head over to the Milwaukee County Zoo for a truly wild afternoon. See the recently updated otter exhibit and watch the furry marmots fly through the water, explore the Gorilla Trek VR Theater.
 
Want to splash and play the day away? Head to one of Milwaukee County Park's beaches, waterparks, or parks. Milwaukee is home to more than 150 parks offering your family the perfect setting to get outside and enjoy the wonderful summer weather.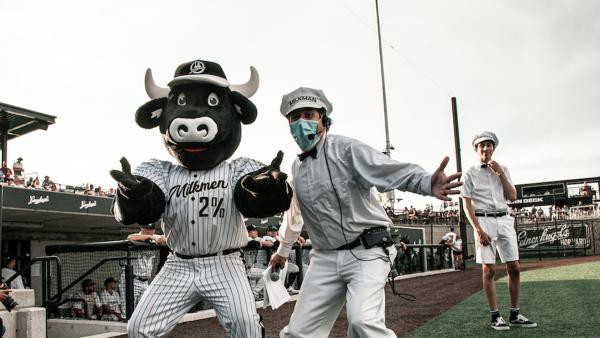 Play Ball!
What says summer quite like a day out at the ballpark? The Milwaukee area is home to three professional baseball teams including the Lakeshore Chinooks, Milwaukee Milkmen, and Milwaukee Brewers.
 
With a slate loaded with theme nights, the Milwaukee Milkmen offer an udderly fantastic baseball experience for the whole family at The Rock Sports Complex in Franklin. Hooked on baseball? We've got great news for you! Head just north of the city to Kapco Park in Mequon to catch a Lakeshore Chinooks game. Or maybe you'd like to roll out the barrel with your crew at a Milwaukee Brewers game. As the Brewers ramp up their playoff push, watch the Crew as they take on division foes and they play their way towards October baseball!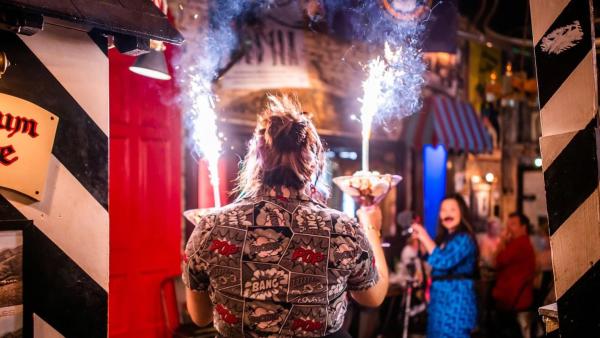 Dinner - Shaken, Stirred, or…Flung?
Wrap up the day with a unique dining experience at AJ Bombers or the SafeHouse downtown. Watch as bomb-shaped canisters filled with peanuts fly from the bar to a drop zone near you, then devour this unusual hors d' oeuvres while enjoying creatively inspired delicious culinary creations such as the Barrie Burger, featuring chunky p-nut butter and The Big Boy Tribute burger.
 
If you're in the mood for something a little more mysterious, visit the SafeHouse for an evening of espionage-themed fun. With spy-inspired rooms, memorabilia, and even menu offerings, your mission, should you choose to accept it, is to discover the password.
Celebrate with a Summer Classic
Ice scream, you scream, we all scream for…custard! What summer day would be complete without a sweet frozen treat? Head to Kopp's Frozen Custard for a scoop…or two…or three of vanilla, chocolate, or the deliciously concocted flavor of the day in a cone or dish and enjoy its rich, savory sweetness outside in the warm summer air.

Milwaukee is a family-friendly city, boundless with activities for everyone from young kiddos to young adults. As another school year approaches and the summer winds to an end, make the most of your time together with a few of these activities or go off-script entirely and plan a day all your own!