VISIT Milwaukee Welcomes New Washington, D.C.-Based National Accoun t Executive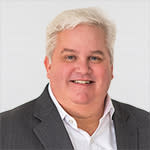 MILWAUKEE – (Feb. 21, 2022) Chad Chappell, CMP has joined the VISIT Milwaukee sales team as a national account executive representing VISIT Milwaukee in the Washington, D.C. market.
"We're very excited to welcome Chad Chappell to the VISIT Milwaukee team," said Leslie Johnson, vice president of sales for VISIT Milwaukee. "His skills and experience as well as his extensive knowledge of the D.C. market make him an excellent match for this role. I'm confident he will further our work promoting the Greater Milwaukee area as the top destination for events of all types and sizes."
A hospitality veteran who has spent much of his career in the Washington, D.C. area, Chappell brings his experience in hotel sales, destination marketing organization sales, exposition sales, as well as general service contracting sales to VISIT Milwaukee. He has had sales leadership positions with organizations such as the Dallas Convention & Visitors Bureau, Starwood Hotels & Resorts, Visit Baltimore, and The Expo Group.
Chappell graduated from Towson University and lives in Baltimore. He is a past president of the Potomac Chapter of Meeting Professionals International (MPI) and was awarded 2005 MPI Chapter Leader of the Year.