Organization History
The nation's first CVB was formed in Milwaukee in 1888. Called the Association for the Advancement of Milwaukee, it was comprised of three association members who were appointed as an advisory committee "for the commercial and the general welfare of the City of Milwaukee." They recommended the organization and incorporation of an Association to advance the commercial and manufacturing interests of Milwaukee. This developed into the Advancement Association, which eventually grew into the convention bureau we know today.
The Milwaukee Convention and Visitors Bureau Inc. was first discussed in September 1966, which would replace a Bureau within the Association of Commerce, to "re-establish Milwaukee as a major convention city." The first article to incorporate was dated December 20, 1966, and was soon made official at the state level by the Secretary of State on January 6, 1967. A decade later, in 1977, the bureau changed its name to the "Greater Milwaukee Convention & Visitors Bureau, Inc.," before eventually evolving to "VISIT Milwaukee" in 2005 as part of a re-branding and re-imaging process.
VISIT Milwaukee is a private, non-profit 501(c)6 corporation. Our organization was granted exempt status by the IRS under section 501c6 of the IRS code governing business and trade associations. We are a membership-based association supported by more than 800 partner businesses. These partners make a financial contribution to VISIT Milwaukee in the form of partnership dues according to an investment schedule approved by the Board of Directors.
In addition, VISIT Milwaukee functions as the sales and marketing arm of the Wisconsin Center District (WCD). The Wisconsin Center District is a government body created to fund, build and operate Milwaukee's three-facility convention complex consisting of the Baird Center, Miller High Life Theatre and UW-Milwaukee Panther Arena.
VISIT Milwaukee is accredited as a destination marketing organization by Destinations International (DI). This globally-recognized accreditation serves as a visible industry distinction that defines quality and performance standards in destination marketing and management.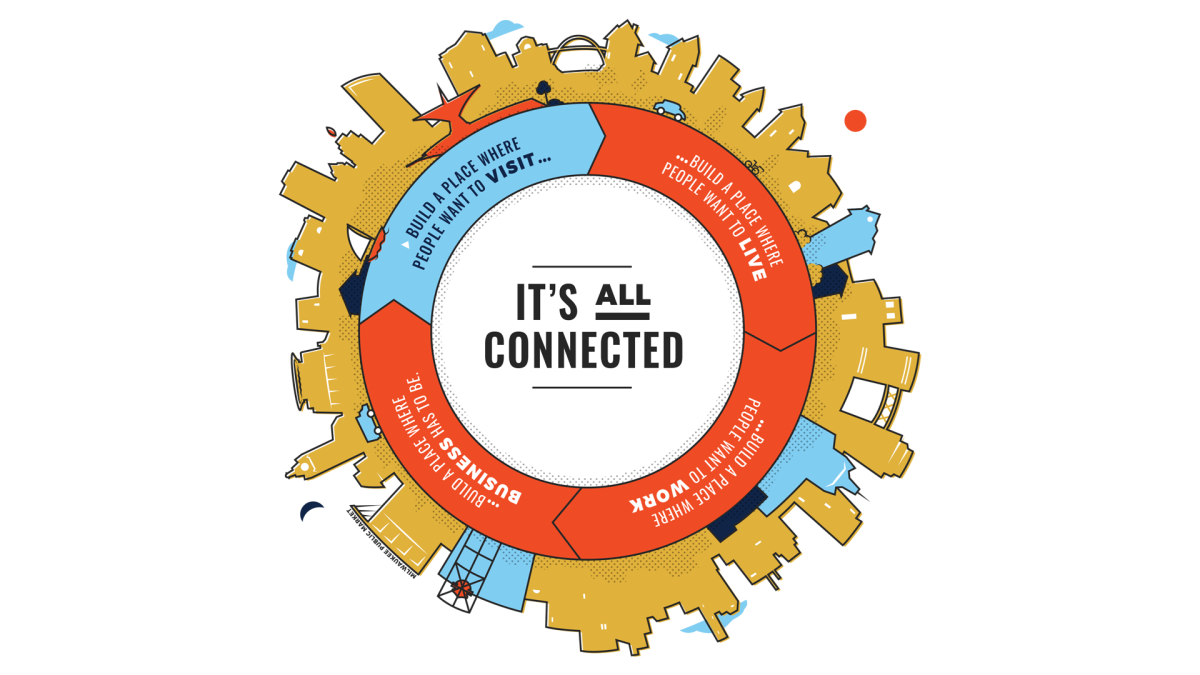 It's All Connected
Tourism directly supports over 43,000 full time jobs in the Greater Milwaukee area and brings in $6 billion each year. A great place to visit is also a great place to live, work, and run a business. When we succeed in our mission of tourism, it's a step toward making our entire community stronger.