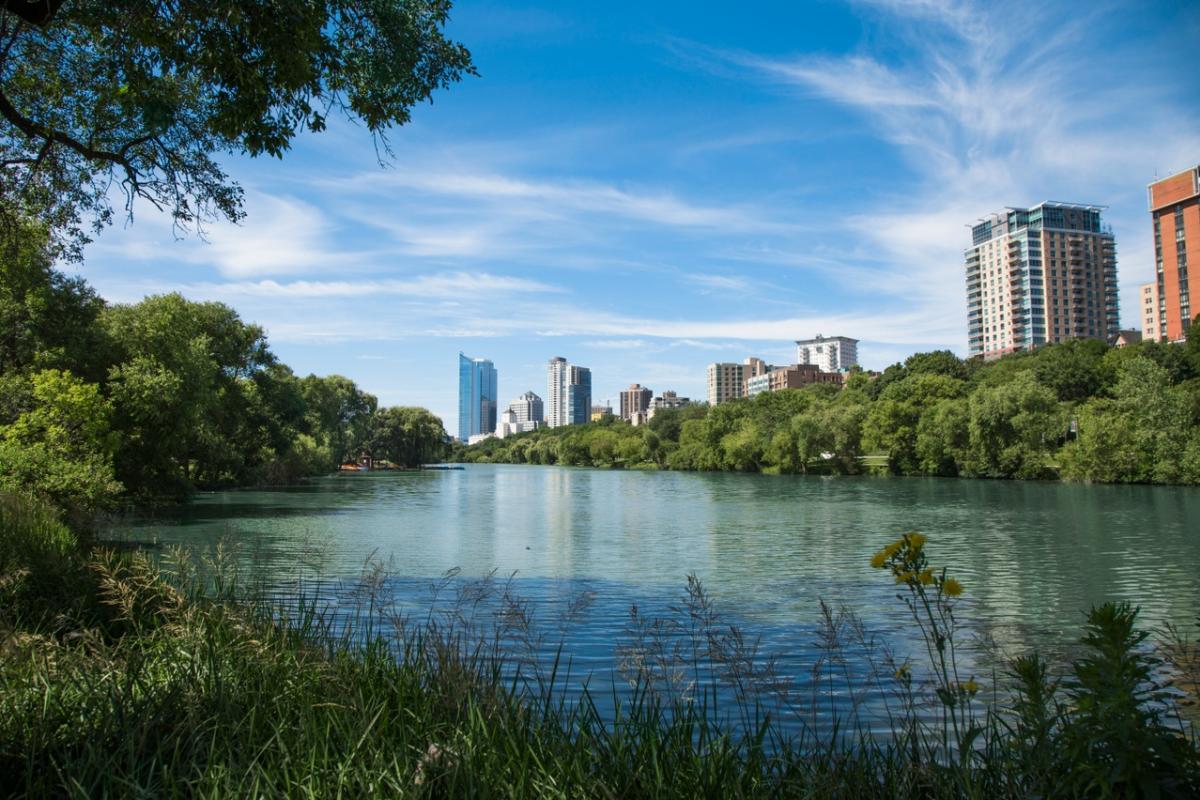 Make big travel plans with a small carbon footprint in the Cream City! As one of the most walkable cities in the country, an environmentally conscious adventure is only a few steps away. Featuring a compact downtown that offers everything from nightlife to wildlife, many of Milwaukee's attractions are less than a 30-minute walk from the city center. With Earth Day around the corner, we've created a guide to our great city on a Great Lake. Follow along with our low-emissions itinerary, or blaze your own trail.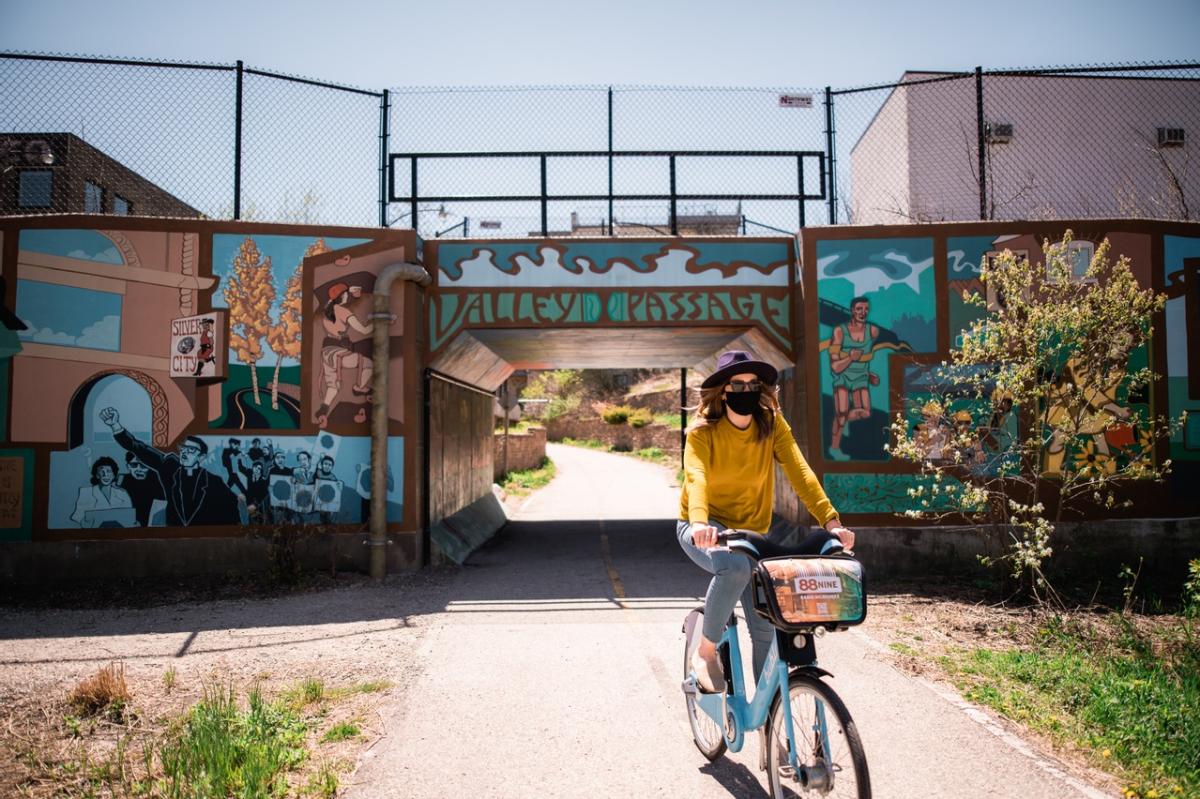 Getting Around
Cover more ground with fewer emissions while taking advantage of a seemingly endless array of options to get you from A to B and anywhere you want to be.
Take a spin around town on a Bublr Bike. Available at more than 100 conveniently located stations around Milwaukee, these bikes and e-bikes enable you to explore even more of the city. Just swipe your card, then put the pedal to the metal to see the sights. With more than 125 miles of bike paths, you can ride your way to American Family Field along the Hank Aaron Trail or take a tour of some of the city's neighborhoods along the Oak Leaf Trail.

For shorter trips, pick up an electric scooter. All you need to do is hop on, swipe your card, and cruise along the streets to see Milwaukee. Save the Earth one scooter ride at a time! Then, when you've reached your destination, leave it for the next rider. 
The Milwaukee County Transit System is another way to reduce your eco-footprint as you venture into the city. The network of bus lines that interconnect Milwaukee offers yet another alternative to driving, scaling back emissions. Download the Umo app to pay the fare, then sit back and enjoy the ride.
Milwaukee's walkable downtown area makes it easy to get around most of the city's attractions on foot. Hoof it from your hotel to the Milwaukee Art Museum, Lakeshore State Park to Fiserv Forum, the world's first bird-friendly stadium, all within a half-hour walk. However, the easiest and most scenic way to walk around town is along the RiverWalk, a 3.1-mile boardwalk-style path that winds along the Milwaukee River that takes you from the Historic Third Ward to the Beerline B neighborhood.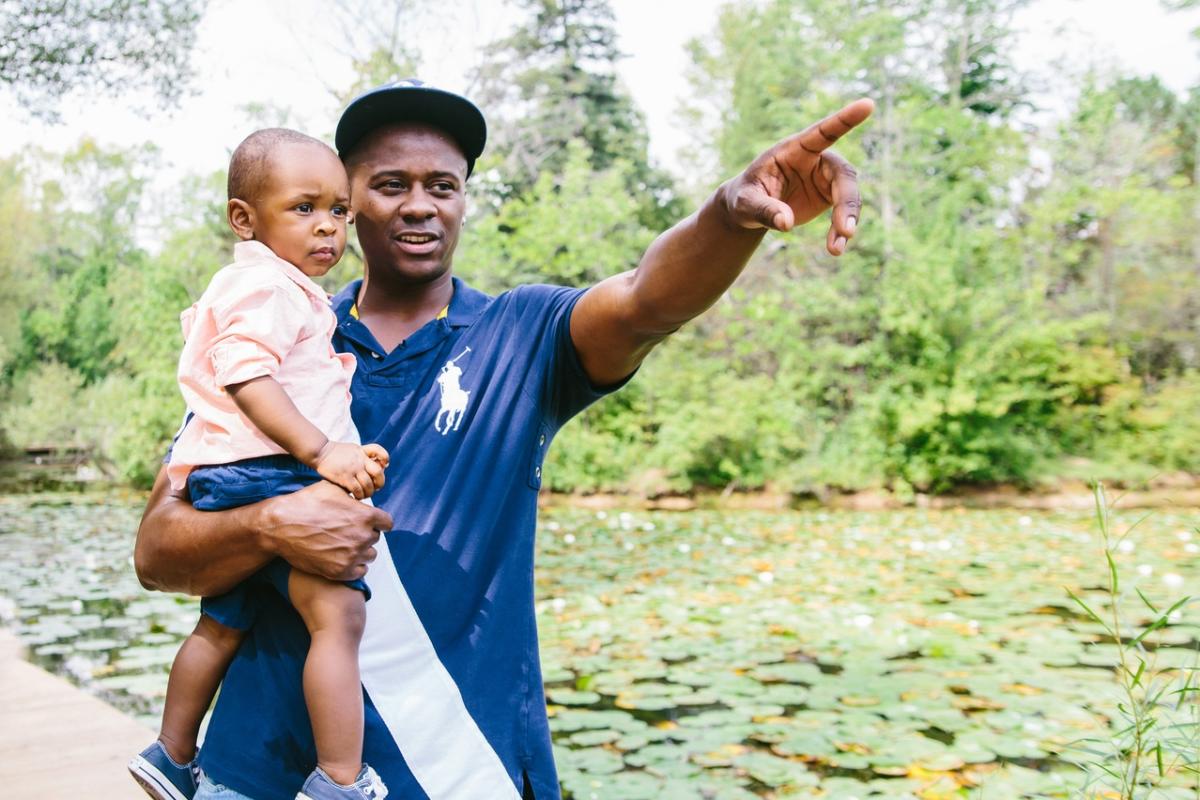 Mil-walk-ee
While you've got your walking shoes on, explore some of the city's walking tours. 
Dig into Our Planet's Roots
A crucial part of eco-conscious decision-making is understanding our environment and learning ways to positively impact our planet. Many museums and attractions throughout the city shed light on our planet's roots, teach us about the essential pieces of Earth's ecosystems, and help us think critically about how our actions affect our environment.
Get Outside
What better way to enjoy a green day in the Good Land than with fresh air in the great outdoors? Milwaukee's place as an urban outdoor destination is a well-kept secret throughout the region. However, the magnificent parks, nature preserves, and trails throughout the city make Milwaukee a world-class outdoor stop.
Go with the Flow
Milwaukee's the Freshwater Capital of the world for a reason! Resting at the confluence of three rivers—the Milwaukee, Menomonee, and Kinnickinnic rivers—the Gathering Place has grown into a leader in freshwater technology and research. These organizations are searching for solutions to challenges facing our planet's water supply. Learn about Milwaukee's waterways with the new Water Current Tour or get out on the water in a kayak.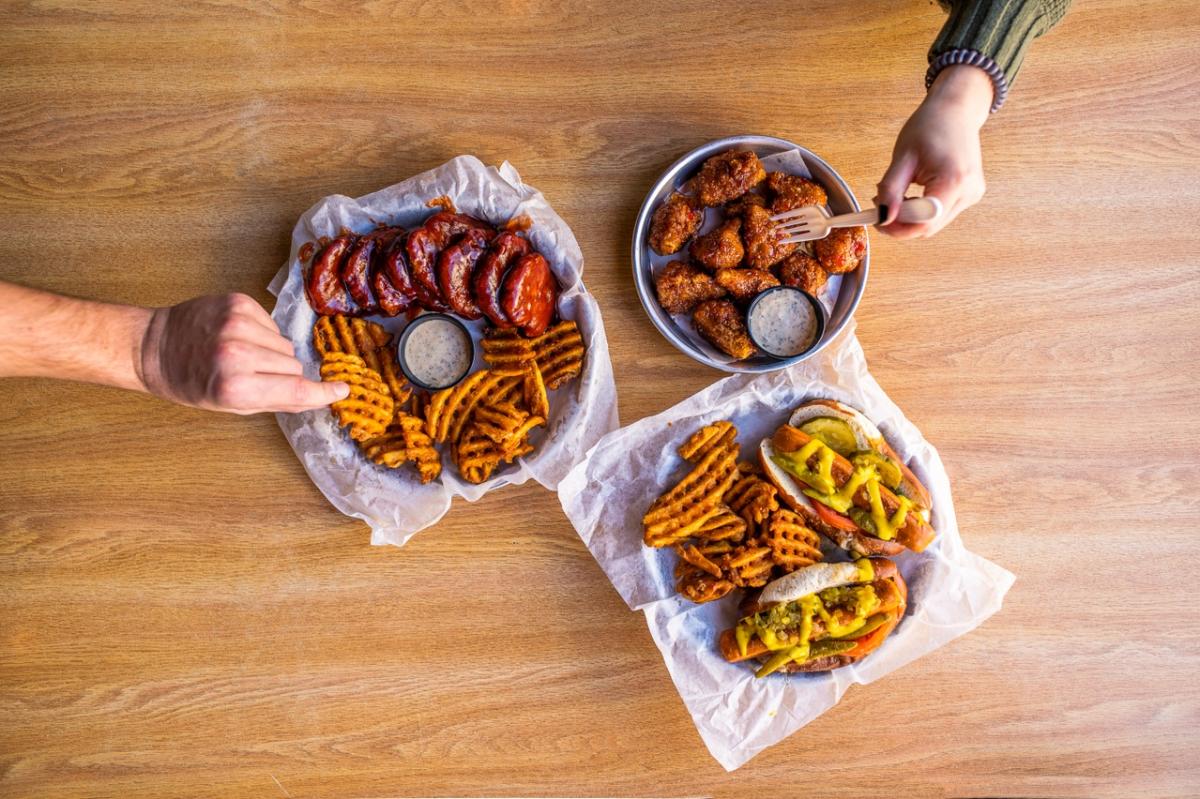 Dining with a Purpose
Feast with the future of the planet in mind! Many of the city's restauranteurs source their ingredients locally, building delectable dishes while supporting area farmers. Often curating their menu to incorporate seasonal ingredients, you can taste the difference at these farm-to-table restaurants.
These restaurants don't just make food that's good for you, they make food so good you'll have to remind yourself it's vegan.
Go Green at Home
Take an eco-friendly souvenir home with you and test out your green thumb at home. Milwaukee's plant shops are great places to pick up environmentally conscious gifts and a little something to brighten up the interior of any space to make it feel like home.
Stylin' to Save the Planet
Break out your inner fashionista without worrying about clothing waste at some of Milwaukee's vintage shops and antique stores. Hunt for that one-of-a-kind souvenir that will always remind you of your visit to Brew City or build your wardrobe for a steal. These shops have carefully curated goods that'll leave you feeling like you found buried treasure every time.
Expand Your Eco-Adventures
There's always more to explore in Milwaukee! Plan even more green adventures in the Cream City today.& amp;nbsp;

Article originally published on 4/20/2023