VISIT Milwaukee's letting the dogs out for the Admiral's re-barkable 2022-23 season! While the Ads fell just short in their chase for the Calder Cup, the team won their division for the first time since 2020 and made its first appearance in the Eastern Conference Finals since the 2006. After an ad-mirable season, we thought it was only fitting to enlist a furry friend to show us how he celebrates a big win in Mil-paw-kee. So today, the VISIT Milwaukee blog is going to the dogs as Bender, the official Rink Doggo of the Milwaukee Admirals, shares his tail.
Aaand now, starting at Rink Doggo for your Milwaukee Admirals from HAWS Waukesha, it's Benderrrr!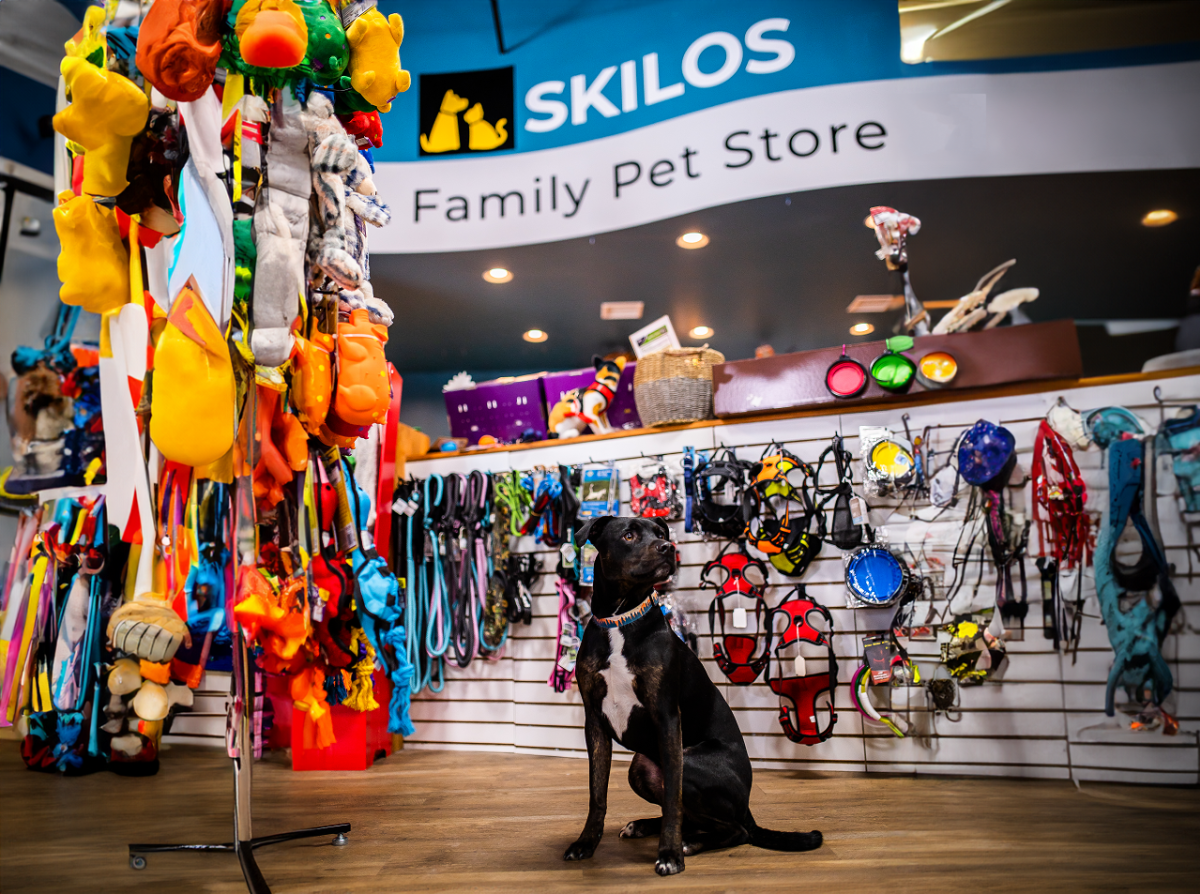 Hold the a-paws, please!
Allow me to introduce myself. My name is Bender, the official ice puppy for the Ads. Since my adoption and addition to the Ads in 2021, I've become a crucial part of the team. I am (unofficially) the Director of Paws-itivity on the rink and around the office. Always greeting my teammates and fans with a warm smile, wet nose and wagging tail, I have been recognized for my team spirit, energizing attitude and dogged determination to be the best Rink Doggo in the league. In addition to my role as (unofficial) Director of Paws-itivity, I also play a starring role in the Bark-eting department as the talent for many social media videos.
Sure, you could call me a fan favorite—I even have my own bobblehead—but I think of myself as more of a diamond in the ruff.
The Admirals were so close to the Calder Cup I could sniff it! While we may have come up short this year, next year's our year. I just know it! While we may be the underdogs, that's kind of my comfort zone. As we celebrate such a re-barkable season, I wanted to show you how I celebrate a big win in Mil-hockey!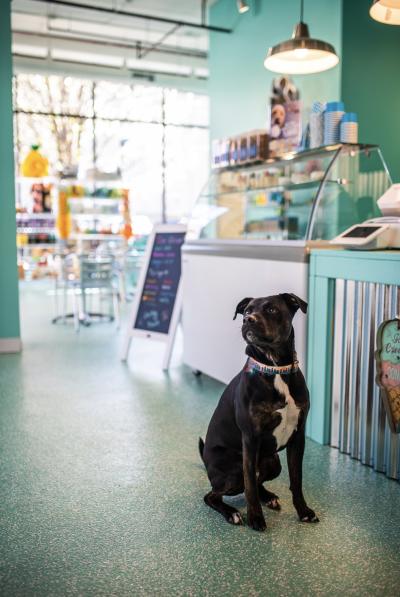 Lakeshore State Park
After the intensity of a big win, I like to relax, unwind and spend some time taking in the sights and smells of the great outdoors. Luckily, we don't have to go far! With Lakeshore State Park just a short car ride from UW-Milwaukee Panther Arena, we can take a peaceful little wander around the 22-acre park, watching wildlife, watching the waves roll in off the lake and enjoy some of my favorite skyline views in Mil-paw-kee.

Salty Paws Doggie Ice Cream
Victory is sweet, but a taste of a treat at Milwaukee's first doggie ice cream shop is even sweeter at Salty Paws. After a big win, I like to treat myself and what better way to savor the taste of glory than to couple it with a delicious dish of ice cream?

Skilos Pet Store
After the intensity of a Calder Cup playof f game, a little retail thera-puppy is just what the paw-ctor ordered. At Skilos Pet Store, I can bite off the what I can chew as I wander the aisles packed with tasty treats and enticing toys lining the shelves of the family-owned pet store on Milwaukee's East side. Roving the store for just the right thing to catch my eye, I chews a mouth-wateringly delicious bone, perfectly designed to take the edge off after a close win.
Hockey Practice
Bender shoots…he scoooresss!!! Even for a seasoned Rink Doggo like me, practice makes paw-fect. Sliding around on the freshly zombonied ice in the UW-Milwaukee Panther Arena, I am in my element. I deke, I glide, I barely crash into the wall sometimes! My low center of gravity makes me a natural on the ice—they say I have a real nose for the puck. If only I had opposable thumbs to test out my wicked slap-shot! But for now, the oval with grace. I just hope I don't get sent to the penalty box for ruff-ing! 
I don't know about you, but that's a pretty dog-gone good day in my book! Go Admirals!