Green Business Initiatives
No other major Midwestern city can claim a location that features a splendid Lake Michigan shoreline and a confluence of three rivers. Milwaukee's natural assets are a source of pride, inspiring an ongoing resolve by local corporations, environmental organizations, city government and citizens to preserve the environment through sustainable practices throughout the city.
Sustainable Architecture
Milwaukee has a passion for sustainable architecture! Among the many examples around the city are: 
Clock Shadow Building – Ranked on the Top 10 Green Building list of the American Institute of Architects in 2013, this building consumes 50 percent less energy, uses 60 percent less water, diverts 100 percent of storm water from the sewer system, and uses recycled material for over 50 percent of the building. The Clock Shadow building is home to Clock Shadow Creamery, as well as social justice organizations and a community clinic.
Colectivo on the Lake – Built in 1888, the historic Milwaukee River Flushing Station is now home to a Milwaukee coffee roaster. The redesigned site captures 100 percent of its storm water on-site through a recycled granite porous pavement parking lot, a rain garden, and a grit separator. Captured runoff is reused to irrigate landscaping.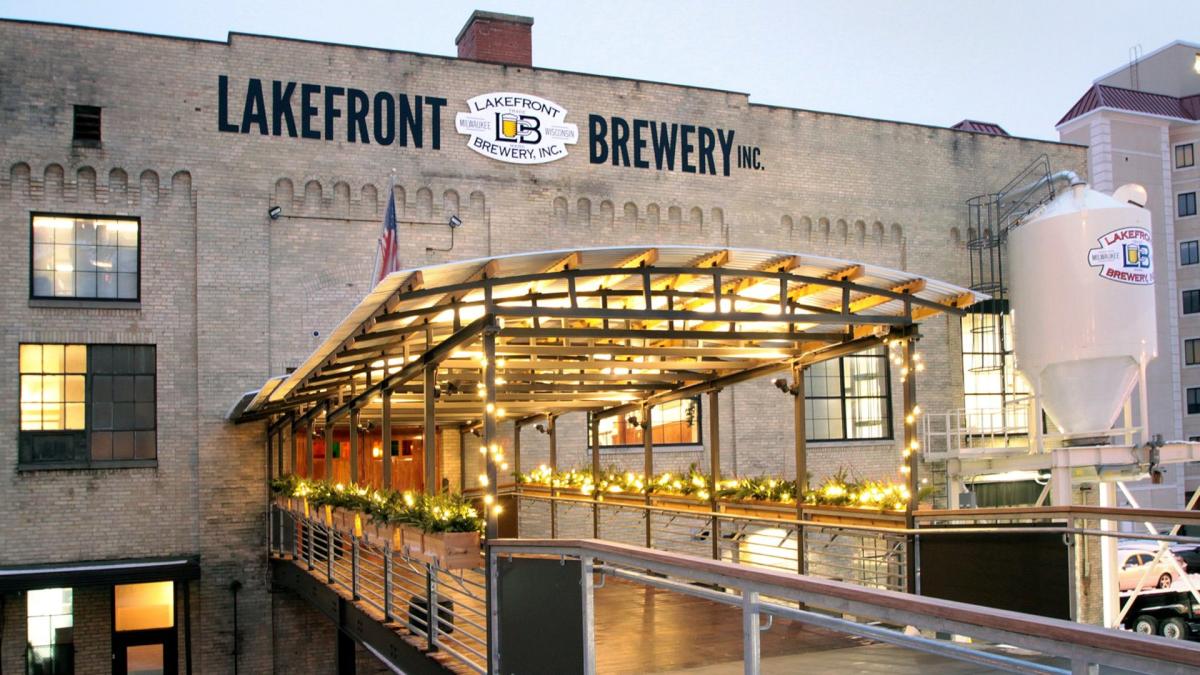 Beer
Lakefront Brewery
The country's oldest certified organic brewery, Lakefront Brewery uses 100 percent organic malts and hops and clean/reclaimed energy. They were the first brewery to receive the Travel Green Wisconsin certification, recognizing businesses that reduce their environmental impact through operational and other improvements.
Milwaukee Brewing Co.
Milwaukee Brewing Co. has installed 28 rooftop solar panels, which pre-heat the water used in the brewing process. The brewery purchases ingredients and equipment locally to reduce pollution and reuses water from cooling fermentation tanks in the hot water system. A Wisconsin "Green Tier" member, the company also utilizes nearby restaurants' used cooking grease in its boiler, which supplies about 30 percent of its energy needs.
Green Roofs
Milwaukee Metropolitan Sewerage District Green Roof Project – the City of Milwaukee provides incentive funding to government agencies, private property owners and nonprofit organizations to increase green roof implementation within the Milwaukee area.
Milwaukee Public Library – 33,000 sq. ft. roof garden planted with chives, Karl Forester Reed Grass and 12 varieties of sedum that reduces polluted storm water runoff and improves air quality.
Milwaukee Public Museum - 4,100 sq. ft. roof, housing more than 1,000 biotrays planted with sedum.
Rockwell Automation – at 48,500 sq. ft., the largest private-sector roof in Wisconsin. The roof garden helps reduce the energy required to heat and cool the building and annually retains 1.2 million gallons of rainwater that otherwise would runoff into the city sewer system and eventually into Lake Michigan.
Urban Farming
The Victory Garden Initiative is a grass-roots nonprofit organization that empowers communities to grow food and advance a resilient food culture. Walnut Way is a neighborhood initiative that transforms vacant lots into gardens and orchards, engaging residents of all ages in neighborhood revitalization.
Milwaukee is known as a Water Centric City, where technology, policy, infrastructure, and thought leadership combine to show global leadership in the field. The Environmental Collaboration Office (ECO) strives to implement practical solutions and programs that improve people's lives while protecting and restoring natural ecosystems. Whether its Milwaukee's water technology, LEED Gold certified hotels, or 1,400 acres of beachfront access, Milwaukee is as green as it gets.
Leed Certification
In 2013, Rockwell Automation earned Leadership in Energy and Environmental Design (LEED) certification for significantly reducing the overall environmental impact of its landmark, 2.1 million square-foot corporate headquarters in downtown Milwaukee. The recognition is the culmination of a comprehensive, 12-year sustainability program, which includes combined office, laboratory and former manufacturing space.
The Brewery development, formerly the home of the Pabst Brewing Company, was awarded the prestigious LEED Platinum level for Neighborhood Development in 2013 and has become Milwaukee's newest sustainable, historic neighborhood. The development comprises two major university centers, offices, apartments, the Brewhouse Inn & Suites, Best Place at the Historic Pabst Brewery, student housing, and future tenants, including Hyatt Place and Milwaukee Brewing Company. Sustainable strategies include comprehensive guidelines covering brownfield redevelopment, historic preservation of former brewery buildings, storm water management, construction waste management, and green building methodology.
In 2012, Milwaukee's baseball stadium, American Family Field, was certified in the LEED Existing Building rating system, due to the nature of the facility, the sheer volume of people, materials, vendors, the operable roof, and overall complexity of the building operations. 
Brown Fields To Green Fields
Once the center of heavy industry in the city, Milwaukee's Menomonee River Valley is now a national model in economic development and environmental sustainability. Three hundred acres of former brown fields have been converted to mixed-use and natural green areas, now featuring more than 1 million square feet of green buildings, housing more than 44 companies and resulting in more than 5,000 family-supporting jobs. More than 60 acres of new trails and park space with 45 acres of native plants have been installed, leading to improved wildlife habitat and water quality.
Environmental Collaboration
Established by the City of Milwaukee, the Environmental Collaboration Office has created a variety of programs dealing with sustainability, solar energy, water resources management, rehabilitation of neighborhoods, and energy-saving improvements for housing.
Lake-Friendly Businesses
Plastic-Free MKE works to eliminate single-use plastics in our city. Their Lake-Friendly Business Program aims to reduce the level of microplastics entering the city's rivers and Lake Michigan by helping business owners, primarily restaurants, switch to more sustainable product alternatives. There are now over 30 business partners around Milwaukee who have joined the program.
ECO TOURS
Explore Milwaukee's greener side with self-guided tours that highlight sustainable sites in Milwaukee. By bike, foot, or boat, get an up close look at developments, neighborhood initiatives, and more that are helping make our city more sustainable every day.