In Milwaukee, Brew City refers to so much more than the brewing roots that made the city famous. Beyond the beautiful golden suds is an entirely different type of brew, coffee. Throughout Milwaukee, coffee culture runs deep, with a love of java extending to every neighborhood across town. It's easy to get overwhelmed by the sheer number of options, so we've created the perfect pairings of local craft breweries and cafes to help you find your brew. 
Rise and shine with a grab-and-go order at Style Pop Cafe or have a whimsical-looking Coffee on the Rocks delivered right to your door. Pair this with a unique, crowd-sourced brew like a Vanilla Wafer Porter from MobCraft Beer in Walker's Point.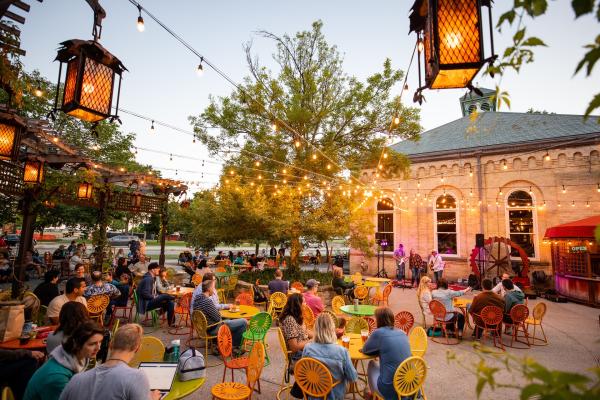 Find the ultimate intersection of local staples at Colectivo Coffee Roasters and Lakefront Brewery. For more than 30 years, both companies have brewed their way into regional brands and Milwaukee icons. Sip on Colectivo's flagship Blue Heeler coffee and Lakefront Brewery's Riverwest Stein. 
Savor a cup of joe and a sudsy brew in the historic Milwaukee Brewery District at the Boiler House Café and the recently opened location of Central Waters Brewing. Take flight for the day with a sampling of four coffees at the Boiler House Café before making the short trip to the brewery for a Mud Puppy Porter, Ouisconsing Red Ale or another flight of your favorite brews. 
With locations throughout the city, Anodyne Coffee and Good City Brewing are a match brewed in heaven. Revel in the industrial chic design of Anodyne's Walker's Point Café for a cup of coffee or the playful Nutty Pedestrian, then head to Good City Brewing's original taproom for a pint of their Afterglow dark lager, Home Lager, or Spare Time IPA.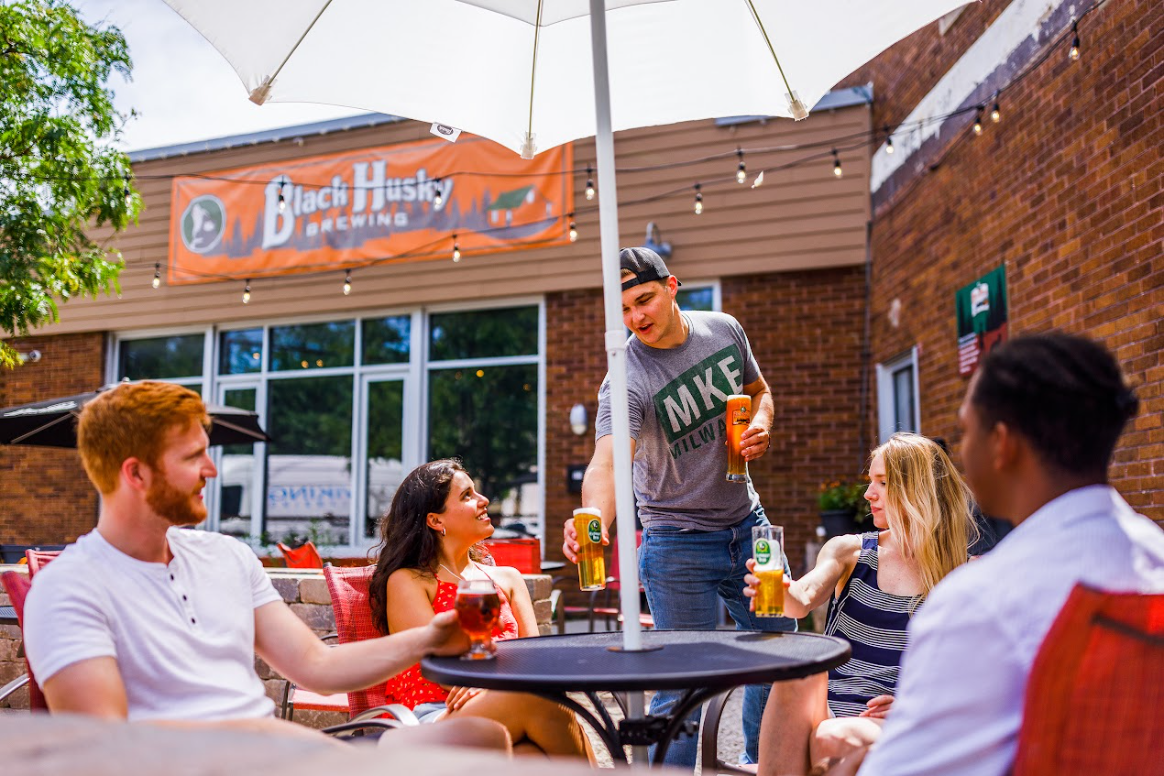 For a cozy outing, start your day at Sprocket Café, a bicycle-themed coffee house in Walker's Point. Enjoy a specially roasted Sprocket Café Anodyne Coffee, an Oaxacan Latte, or maybe grab one of their bike-inspired sandwiches to fuel up for the day. Continue your relaxing day out at Black Husky in Riverwest for an intimate, Northwoods feel in the dog-friendly taproom for a Black Husky Pale Ale, A Deck Dog Pilsner or a Sproose Double IPA. 
Find your happy place at Valentine Coffee Roasters and Third Space Brewing. Serving specialty, small-batch coffee, stop by Valentine Coffee Roasters' sleek café in the Third Ward for an expertly crafted cup of joe. Keep the good times rolling at Third Space Brewing for an afternoon of beer, bags, and conversation in a taproom that'll make you feel right at home. Try the surprisingly light Java Blanca Porter or local favorite Happy Place IPA.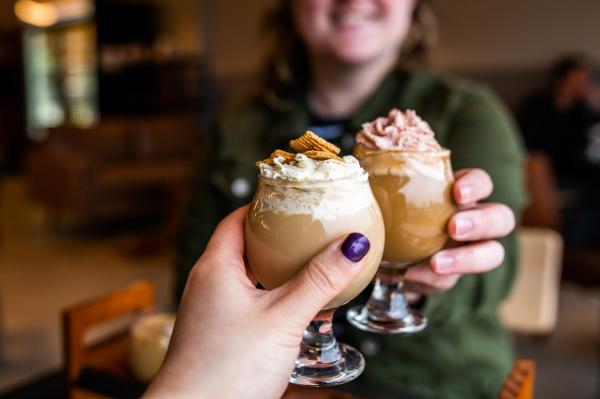 Tap into meticulous craftsmanship at Pilcrow Coffee and 1840 Brewing for a day of thoughtful flavor profiles and tasty beverages. At Pilcrow Coffee, enjoy a wide array of specialty Nitro Tap brews from Vanilla Creamy all the way to Almond Cookie Creamy in the coffee house's bright, industrial café. Head to 1840 Brewing in Walker's Point to go from beer enthusiast to beer aficionado. With more than a dozen brews carefully crafted with a rotating list of flavor pairings. 

Spend the day exploring new beverages in vintage, historic buildings. Step into Vendetta Coffee Bar for coffee made the old-world Italian way in the cafés warm, classic ambiance. Then, head to the Menomonee River Valley for a blast from the past at City Lights Brewing. A converted gas building complete with many of the original furnishings, the brewery is a timeless relic and a beautiful setting to enjoy a Coconut Porter, Hazy IPA, or Mexican Lager. 
Meet your match and brew your perfect brew pairing with cafes and breweries around the Brew City!