It's a bird...it's a plane...
It's Alive on the RiverWalk!
Summer in MKE just got a lot more fun. The Milwaukee Theater District is bringing live performances from local artists to hot spots on the Milwaukee RiverWalk Wednesdays and Saturdays from July 19 - September 16th. The busker-style performances by local musicians, artists and street performers showcase both the amazing talent and thriving entertainment spaces we have right here in the city we call home!
Find A Busker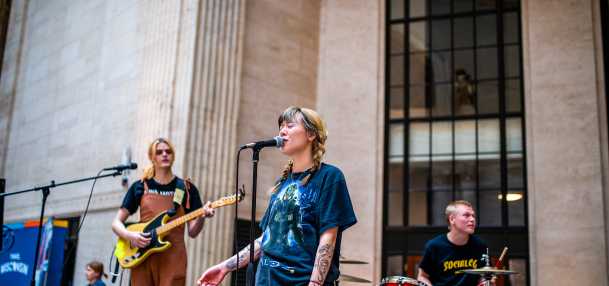 Are you a local Milwaukee artist or street performer? Are you looking to keep the energy flowing on the Milwaukee RiverWalk? "It's Alive on the RiverWalk" is looking for performers to fill slots throughout the summer. Click the link below to throw your hat in the ring!
Sign-Up Today
Discover the MKE Theater District
Milwaukee's most entertaining district since 1895! Thirteen performing arts and live entertainment…
Thank you to our sponsors!